Hello ladies & gentlemen,
Who doesn't love the anticipation of new releases and things that they plan on doing? Every month there seems to be something new and exciting ready to hit the market for our consumption.
Being ready to embrace them with open arms is all we can really do.
To showcase this, I'll be sharing my top 3 for each category of things that I look forward to this month right here, right now!
---
BOOK RELEASES.
As Marat's siege engine bores through the Tower, erupting inside ringdoms and leaving chaos in its wake, Senlin can do nothing but observe the mayhem from inside the belly of the beast. Caught in a charade, Senlin desperately tries to sabotage the rampaging Hod King, even as Marat's objective grows increasingly clear. The leader of the zealots is bound for the Sphinx's lair and the unimaginable power it contains.
In the city under glass at the Tower's summit, Adam discovers a utopia where everyone inexplicably knows the details of his past. As Adam unravels the mystery of his fame, he soon discovers the crowning ringdom conceals a much darker secret.
Aboard the State of Art, Edith and her crew adjust to the reality that Voleta has awoken from death changed. She seems to share more in common with the Red Hand now than her former self. While Edith wars for the soul of the young woman, a greater crisis looms: They will have to face Marat on unequal footing and with Senlin caught in the crossfire.
And when the Bridge of Babel is finally opened, and the Brick Layer's true ambition revealed, neither they nor the Tower will ever be the same again. Also by Josiah Bancroft: The Books of BabelSenlin AscendsArm of the SphinxThe Hod KingThe Fall of Babel
I haven't read a single book within this series but I have been meaning to in the future. Fans can now look forward to the fourth and final book in the series this month!
---
Spensa's life as a Defiant Defense Force pilot has been far from ordinary. She proved herself one of the best starfighters in the human enclave of Detritus and she saved her people from extermination at the hands of the Krell—the enigmatic alien species that has been holding them captive for decades. What's more, she traveled light-years from home as an undercover spy to infiltrate the Superiority, where she learned of the galaxy beyond her small, desolate planet home.
Now, the Superiority—the governing galactic alliance bent on dominating all human life—has started a galaxy-wide war. And Spensa's seen the weapons they plan to use to end it: the Delvers. Ancient, mysterious alien forces that can wipe out entire planetary systems in an instant. Spensa knows that no matter how many pilots the DDF has, there is no defeating this predator.
Except that Spensa is Cytonic. She faced down a Delver and saw something eerily familiar about it. And maybe, if she's able to figure out what she is, she could be more than just another pilot in this unfolding war. She could save the galaxy.
The only way she can discover what she really is, though, is to leave behind all she knows and enter the Nowhere. A place from which few ever return.
To have courage means facing fear. And this mission is terrifying.
I don't know how he does it but Brandon Sanderson puts everyone to shame with the number of books he writes up in such short periods of time! Here's the third book in his Skyward YA series for those who religiously follow the man's work!
---
The Laconian Empire has fallen, setting the thirteen hundred solar systems free from the rule of Winston Duarte. But the ancient enemy that killed the gate builders is awake, and the war against our universe has begun again.
In the dead system of Adro, Elvi Okoye leads a desperate scientific mission to understand what the gate builders were and what destroyed them, even if it means compromising herself and the half-alien children who bear the weight of her investigation. Through the wide-flung systems of humanity, Colonel Aliana Tanaka hunts for Duarte's missing daughter. . . and the shattered emperor himself. And on the Rocinante, James Holden and his crew struggle to build a future for humanity out of the shards and ruins of all that has come before.
As nearly unimaginable forces prepare to annihilate all human life, Holden and a group of unlikely allies discover a last, desperate chance to unite all of humanity, with the promise of a vast galactic civilization free from wars, factions, lies, and secrets if they win.
But the price of victory may be worse than the cost of defeat.
Here's another beloved series now at its 9th book within The Expanse series. I haven't read a single book in this series but I know I'll fix that in the future!
---
COMIC BOOK RELEASES.
An entire medieval world will be forever changed when a spaceship crash-lands from a doomed planet. Monarchs will die, kingdoms will rise, and what seemed the end of the world for many…was only the beginning! An epic high-fantasy story set in a DC Universe where nothing is what it seems…
From worldwide bestselling writer Tom Taylor (DCeased, Superman: Son of Kal-El) and acclaimed artist Yasmine Putri comes a generational tale of good and evil within a brand-new DCU!
Tell me this idea doesn't sound super original and fun? I can't say that Tom Taylor will get it right but with such a premise, I'm down to find out!
---
Christopher Chance has made a living out of being a human target—a man hired to disguise himself as his client to invite would-be assassins to attempt his murder. He's had a remarkable career until his latest case protecting Lex Luthor when things go sideways. An assassination attempt Chance didn't see coming leaves him vulnerable and left trying to solve his own murder…as he has 12 days to discover just who in the DCU hated Luthor enough to want him dead. Human Target is a hard-boiled, gritty story in the vein of classic detective noirs told by bestselling and critically acclaimed creators Tom King and Greg Smallwood!
A gritty noir detective noir story? Murder attempt on Lex Luthor? This mysterious Christopher Chance character? Count me in!
---
The legendary story of Batman and Robin has reached nearly mythic proportions: the crime-fighting Dynamic Duo, always one step ahead of the criminals they pursue and never meeting a case too big. This isn't that story. This is the story of a young Dick Grayson, newly orphaned, struggling to find his way in a strange, difficult, dark new world…This is the story of Robin and Batman. The bestselling creative team behind the Eisner-winning Descender, Jeff Lemire and Dustin Nguyen, reunite in Gotham City to tell the story of a remarkable young man learning to navigate an incredible new world!
I love the twist on the classic "Batman & Robin" title and even more that the team behind Descender is back for some beautiful watercolour action!
---
TV SHOW RELEASES.
Fans of the original anime will get to relive it all now with a live-action series that looks visually stunning!
---
Something tells me it won't manage to draw as many fans as it could've but I am curious to see if it will succeed enough to get multiple seasons!
---
The next Disney+ MCEU mini-series is right around the corner! And it has a Christmas vibe to it. While I'm not convinced by the tone, I hope it'll do justice to Matt Fraction and Jeff Lemire's comic book story it's based on.
---
MOVIE RELEASES.
The next phase of the MCEU gets its next movie and it's supposed to be a big one (despite all the mixed reviews popping up so far). Will they be able to shake things up with this new gang???
---
How do you even say no to Disney Animation? And… Colours… colours, everywhere!
---
In Riddley Scott, I believe. And wow. Look at Leto's transformation!
---
VIDEO GAME RELEASES.
Call of Duty has been a tradition with my friends since high school. Even when it's bad, we got it, and we bashed it. Vanguard is the next title and I can't say that the story will be any good. Hopefully, multiplayer will be just fine.
---
Unfortunately, the latest Battlefield title won't feature any campaign but this will definitely serve as a wonderful break from Call of Duty here and then, alternating between large-scale to small-scale combat!
---
The latest expansion to the critically-acclaimed MMORPG is not too far away and, as per usual, the trailer for it is fantastic!
---
PERSONAL LIFE.
You already how November goes. It's usually the only month of respite before the holidays kick in. It's that sort-of depressive time of the month where everything is colder, rain becomes much more frequent, and you start to wonder where 2021 has gone. I do want to use this month to discipline myself into doing things I set myself to do throughout the day. I want to limit those instances where I tell myself that I can always push it back to later or another time. As I start wondering about how I dealt with 2021, I also notice that we often tend to over-focus on the things that we are displeased by. I want to use this month of November to not get carried away by the things I could've done but to appreciate the things I did accomplish and the goals/dreams I continue to chase to this day! Well then… that got a bit more introspective than I wanted to. With that being said, I hope you guys all enjoy November and make the most of it!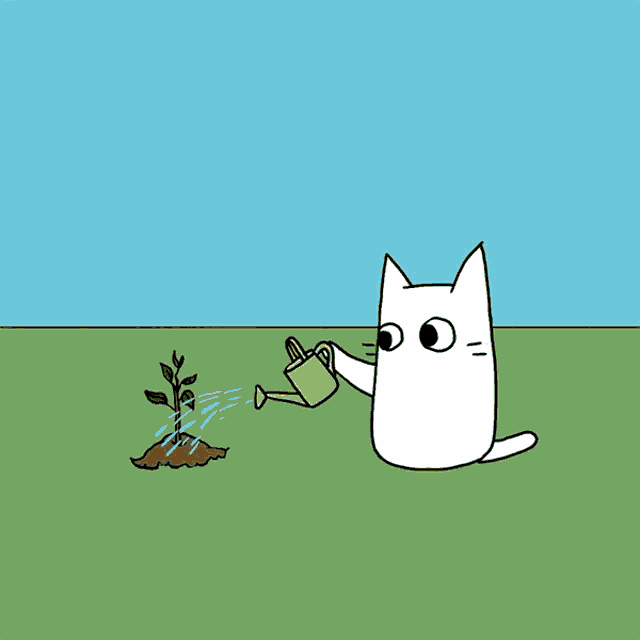 ---
Thank you all for checking out my monthly anticipation post!
Now tell me what you're looking forward to this month! Any new releases? Anything exciting you plan on doing?
Yours truly,