Hello ladies & gentlemen,
Who doesn't love the anticipation of new releases and things that they plan on doing? Every month there seems to be something new and exciting ready to hit the market for our consumption.
Being ready to embrace them with open arms is all we can really do.
To showcase this, I'll be sharing my top 3 for each category of things that I look forward to this month right here, right now!
---
TO BE READ.
Enter a city of dragons and darkness.
The Godswar has come to Guerdon, dividing the city between three occupying powers. While the fragile Armistice holds back the gods, other forces seek to extend their influence. The criminal dragons of the Ghierdana ally with the surviving thieves – including Spar Idgeson, once heir to the Brotherhood of Thieves, now transformed into the living stone of the New City.
Meanwhile, far across the sea, Spar's friend Carillon Thay travels towards the legendary land of Khebesh, but she, too, becomes enmeshed in the schemes of the Ghierdana – and in her own past. Can she find what she wants when even the gods seek vengeance against her?
I failed to even crack open this guy last month due to various reasons but I'm sure I'll check it out this time around!
---
From the international best-selling author of the Raven's Shadow and Draconis Memoria series comes the spectacular first novel in an all-new epic fantasy trilogy.
Born into the troubled kingdom of Albermaine, Alwyn Scribe is raised as an outlaw. Quick of wit and deft with a blade, Alwyn is content with the freedom of the woods and the comradeship of his fellow thieves. But an act of betrayal sets him on a new path – one of blood and vengeance, which eventually leads him to a soldier's life in the king's army.
Fighting under the command of Lady Evadine Courlain, a noblewoman beset by visions of a demonic apocalypse, Alwyn must survive war and the deadly intrigues of the nobility if he hopes to claim his vengeance. But as dark forces, both human and arcane, gather to oppose Evadine's rise, Alwyn faces a choice: can he be a warrior, or will he always be an outlaw?
I'm going to prioritize this big guy for this month and check out what Anthony Ryan, known for his Raven's Shadow and The Draconis Memoria trilogies, plans on doing next!
---
BOOK RELEASES.
From holy cup comes holy light;
The faithful hands sets world aright.
And in the Seven Martyrs' sight,
Mere man shall end this endless night.
It has been twenty-seven long years since the last sunrise. For nearly three decades, vampires have waged war against humanity; building their eternal empire even as they tear down our own. Now, only a few tiny sparks of light endure in a sea of darkness.
Gabriel de León is a silversaint: a member of a holy brotherhood dedicated to defending realm and church from the creatures of the night. But even the Silver Order couldn't stem the tide once daylight failed us, and now, only Gabriel remains.
Imprisoned by the very monsters he vowed to destroy, the last silversaint is forced to tell his story. A story of legendary battles and forbidden love, of faith lost and friendships won, of the Wars of the Blood and the Forever King and the quest for humanity's last remaining hope:
The Holy Grail.
Besides the very first Illuminae book, I haven't tried anything by the guy but I'm sure there are fans out there who are looking forward to his take on vampires.
---
Chaos. Fury. Destruction.

The Great Change is upon us . . .

Some say that to change the world you must first burn it down. Now that belief will be tested in the crucible of revolution: the Breakers and Burners have seized the levers of power, the smoke of riots has replaced the smog of industry, and all must submit to the wisdom of crowds.

With nothing left to lose, Citizen Brock is determined to become a new hero for the new age, while Citizeness Savine must turn her talents from profit to survival before she can claw her way to redemption. Orso will find that when the world is turned upside down, no one is lower than a monarch. And in the bloody North, Rikke and her fragile Protectorate are running out of allies . . . while Black Calder gathers his forces and plots his vengeance.

The banks have fallen, the sun of the Union has been torn down, and in the darkness behind the scenes, the threads of the Weaver's ruthless plan are slowly being drawn together . . .
I still need to get around to book 2 but book 3 of his Age of Madness series is right around the corner!
---
Thirteen-year-old Anna, an orphan, lives inside the formidable walls of Constantinople in a house of women who make their living embroidering the robes of priests. Restless, insatiably curious, Anna learns to read, and in this ancient city, famous for its libraries, she finds a book, the story of Aethon, who longs to be turned into a bird so that he can fly to a utopian paradise in the sky. This she reads to her ailing sister as the walls of the only place she has known are bombarded in the great siege of Constantinople. Outside the walls is Omeir, a village boy, miles from home, conscripted with his beloved oxen into the invading army. His path and Anna's will cross.
Five hundred years later, in a library in Idaho, octogenarian Zeno, who learned Greek as a prisoner of war, rehearses five children in a play adaptation of Aethon's story, preserved against all odds through centuries. Tucked among the library shelves is a bomb, planted by a troubled, idealistic teenager, Seymour. This is another siege. And in a not-so-distant future, on the interstellar ship Argos, Konstance is alone in a vault, copying on scraps of sacking the story of Aethon, told to her by her father. She has never set foot on our planet.
I never thought this author would venture into some science-fiction after his beloved WWII story. Who knows if it's worth it!
---
COMIC BOOK RELEASES.
This is what the Watcher has been watching for! A danger older than the Earth threatens everything. For once, the heroes who have saved the planet so many times are almost powerless in the face of it. X-Men and Avengers assemble. Spider-People and Fantastic Four come together. Heroes for Hire fight alongside Champions. None of it will be enough. The lights are about to go out. The world outside our window…is about to end. An all-new saga of the Marvel Universe as you've never seen it before from Tom Taylor and Iban Coello!
If the title alone doesn't indicate a dark crisis level event, I don't know what does but I'll definitely keep an eye out to how this one evolves.
---
Mind-bending sci-fi collides with Cold War thriller in this six-issue miniseries by the bestselling and Eisner-winning creative team behind GIDEON FALLS!
In 1957, the USSR launched the dog, Laika, into Earth's orbit. Two years later, the USA responded with two monkeys, Able and Baker. These animals never returned. But, unbeknownst to everyone, they did not die in orbit…they were taken. And now they are coming home.
I've been following this duo (recently went through their Old Man Logan trilogy) and I'm curious to see if these new series will work.
---
DEATH COMES FOR THE SORCERER SUPREME! Doctor Stephen Strange is the world's greatest neurosurgeon and Earth's Sorcerer Supreme. He defends our planet from the supernatural and interdimensional threats no other hero is equipped to handle. But what would happen if he unexpectedly died? Who would protect Earth and keep the mystical evils at bay? And most importantly…who killed Stephen Strange?! The final chapter in the life of Doctor Strange starts here by Jed MacKay (MOON KNIGHT, BLACK CAT) and Lee Garbett (CAPTAIN MARVEL)!
So many heroes go through a death arc and it's time for Doctor Strange to get his own story regarding his visit to the Grim Reaper!
---
TV SHOW RELEASES.
Based on the comic book series of the same name, Y: The Last Man is finally a TV series and it actually looks quite good!
---
I only ever knew about the Tom Hanks movies as the adaptations of these Dan Brown books but here we are with The Lost Symbol getting a TV series. Maybe they'll get it right this time?
---
---
MOVIE RELEASES.
The new phase of Marvel's Cinematic Universe continues with the latest hero. If there's one thing I hope they don't CGI or overlook, it's the action sequences. They better have put all their energy in epic martial arts moments!
---
I won't lie. The trailer looked like shit. What gives me hope is that it has Martin Scorsese as an executive producer on it… I just hope he played a role in the role so it doesn't turn out bad…
---
Reminds me of what Minari (2020) tried to do and hopefully it'll pull off a solid story with excellent acting.
---
PERSONAL LIFE.
As much as I'd love to gain control over time, I'm convinced that September will be looking pretty similar to August for me. On the 15th, I have one of the most important exams in a PhD program known as a comprehensive exam and I pretty much need to defend those various essays I had to write and hand in last month. As much as I hope it'll be smooth sailing, it's pretty much a guaranteed boxing match for just about everyone with no exceptions. What I do look forward to is the the seconds after the exam when everything will be said and done. If everything goes well, I will finally be free of all academic duties (besides handing in my thesis and defending it) which wouldn't be happening before at least a year! That second half of September is going to be something else and I don't even know how I'm going to handle all that freedom. But first, I need to survive the first half! 😛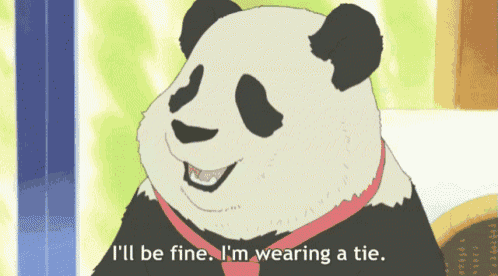 ---
Thank you all for checking out my monthly anticipation post!
Now tell me what you're looking forward to this month! Any new releases? Anything exciting you plan on doing?
Yours truly,