Hello ladies & gentlemen,
The month has come to an end and it's time to do a quick wrap-up of what has been done.
Reading Breakdown.
Novels read: 2 (
—

).
Comic books read: 9 (

↓9

).
Manga volumes read: 7 (

↓10

).
BOOK REVIEWS.
The Blacktongue Thief by Christopher Buehlman.
The Shadow of the Gods by John Gwynne.
COMIC BOOK REVIEWS.
DCeased: Dead Planet by Tom Taylor.
Digital Mini Reviews | Alternate Realities.
Batman (Vol. 3): Ghost Stories by James Tynion IV.
MANGA REVIEWS.
Blade of the Immortal (Vol. 2) by Hiroaki Samura.
MOVIE REVIEWS.
Superman II: The Richard Donner Cut (2006).
---
TOP BOOK.
An excellent new series by author John Gwynne that promises a grim and epic adventure! Fans of the author are bound to enjoy this new one!
Check out my full review for more on my thoughts! 😉
LEAST FAVOURITE BOOK.
Unfortunately, Batman wins this award this month… It's not bad per se. It's just not spectacular. Readers will, however, be introduced to Ghost-Maker and learn more about Clownhunter in this volume.
Check out my full review for more on my thoughts.
TOP MOVIE.
Out of the 14 movies I watched in June, Silence (2016) was my favourite. I have been meaning to get out this rare Scorsese movie that I have not yet seen for a while now. I first thought I'd read the novel it's based on but such ambition is not in my plans anymore! I'll definitely keep the book on my TBR now though. This movie is something else.
The story is about two Jesuit priests who travel to seventeenth century Japan which has, under the Tokugawa shogunate, banned Catholicism and almost all foreign contact.
It's a challenging movie about one's belief in divinity, the exploration of faith, and the trials bestowed upon the disciples of God.
---
CURRENTLY READING.
Time to find out how Kodi's adventure comes to an end in this grand finale! 🙂
PERSONAL LIFE.
I was supposed to publish this last night but I had to put it on hold with the sudden passing of my grand-mother. Although I wasn't particularly close to her, the tragedy was still significant for my mother and that's what's most important for me nowadays. It hasn't been 24 hours yet but I do think she's doing much better but this won't pass until we've gotten through the funeral process first. Talk about a tough way to start a new month!
While that will probably overshadow anything else throughout the month, I'll still mention the very immersive and illuminating experience I had for our body-cam project at work by going 6-hours north of our province. It was pretty awesome to get to know the cops there and to hear what they thought about the project and whatnot!
The follow week was then mostly dedicated to writing up an essay for university. Thank god for the two-week vacation I took from work. Come the last Monday of the month, I was exhilarated to finally hand it over! Now I just need to wait for my supervisor to look at it, destroy me, and then get back to work again. 😉
Throughout the month, our hockey team (Montreal Canadiens) somehow beast the Las Vegas Golden Knights to make it to the Stanley Cup playoffs. Although they are getting wrecked so far against the Tampa Bay Lightnings, it's nice to see our team make this far after over 27 years.
While I wasn't able to read and blog as much as I wanted to, I feel quite happy by the amount of things that was accomplished this month! Did I mention it was my birthday month? Jeez. Crazy, crazy month.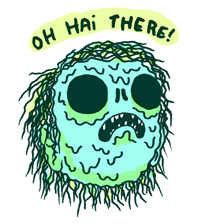 ---
Thank you all for checking out my monthly wrap-up and don't forget to check out any posts that might interest you or that you might have missed out on!
Stay tuned for my Monthly Anticipation post coming out soon. 😉
So what's going on with y'all? What have you discovered this month? What are your thoughts on the books/TV series/movies I've checked out?
Yours truly,