Director

: Richard Donner & Richard Lester (Uncredited).


Story by

: Mario Puzo.


Screenplay by

: Mario Puzo, David Newman, Leslie Newman & Tom Mankiewicz (Uncredited).
Release Date: 2006 (Originally released in 1980).
Runtime:  115 min (The Richard Donner Cut).
Genre(s): Action, Adventure, Romance.
Cast: Gene Hackman, Christopher Reeve, Marlon Brando, Ned Beatty, Jackie Cooper, Sarah Douglas, Margot Kidder, and many more!
Budget

:

$54,000,000 (estimated).
My Overall Rating:
---
Following tension and drama with original director Richard Donner that led to his replacement, the theatrical version was thus released under the supervision of director Richard Lester in 1980. It is only in 2006, coinciding with the release of Superman Returns (2006), that director Richard Donner's cut was released on DVD and Blu-ray. Despite not being completely accurate to his vision, mostly due to scenes not having been shot, this re-edited director's cut remains an alternate version yet the closest take on the original script planned for the sequel of Superman (1978). With Superman now fully introduced to the world, his next adventure leads him to ponder his role on Earth and evaluate his desire for happiness, while acquainting him to his father's archenemies.
What is Superman II: The Richard Donner Cut (2006) about? Before Krypton's demise, Jor-El (Marlon Brando) sentenced criminals General Zod (Terence Stamp), Non (Jack O'Halloran), and Ursa (Sarah Douglas) to eternal banishment within the Phantom Zone. Stuck in limbo for over thirty years, travelling across space, they are coincidentally freed by a missile diverted by Superman (Christopher Reeve) and originally launched by Lex Luthor (Gene Hackman). While the extraterrestrial trio look to conquer Earth, Clark Kent (Christopher Reeve) and Lois Lane (Margot Kidder) go on a trip to resolve his latest and ultimate dilemma: sacrifice his powers to live a human life and focus on his relationship with Lois Lane or remain the hero of the weak people of Earth. Unfortunately, his decisions will also determine the fate of the universe and he must now determine his role in the future of humankind.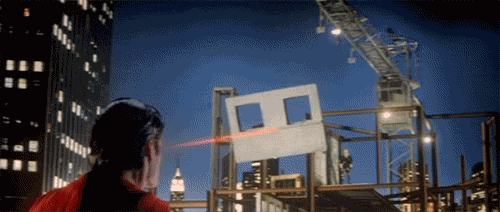 For a good chunk of the movie, romance is the pivotal theme in Superman's latest journey. With Lois Lane desperately trying to prove that Clark Kent and Superman are one and the same, a rather unnatural relationship is built around both lovebirds, with some truly awkward banter added to the mix, consolidating their bond to the point where the Big Blue Boy Scout wishes to put behind his duties as Earth's guardian to embrace a normal life with the love of his life. While his father serves as the voice of reason in the Man of Steel's life through a hologram, it becomes clear that Superman still has plenty to learn as a superhero and the only way he's learning anything is the hard way, that is, to face General Zod and his goons to understand his true place in the world of humans.
While The Richard Donner Cut does steer away from the abundance of comedy found in the theatrical version, the campy humour is still very much present, robed in some melodrama to remind viewers of the gravity of Superman's journey of self-discovery. His bond with his father is also key to better understanding his adulthood transformation. With the additional footage with Jor-El, the theme of father and son is crucial to understanding Clark Kent's predicament. While the internal conflict is somewhat explored, the movie doesn't delve much deeper, preferring a more superficial action element by bringing in General Zod, Non, and Ursa's relentless terror to Earth. Withal, Lex Luthor brings in a more comedic form of villainy, easily diffusing the tension throughout the movie with his silly yet evil plans. The overall tone thus captured by this director's cut remains loyal to the first movie's spirit.
Unfortunately, this movie is riddled with incoherence on many fronts, inevitably pulling the viewer out of the moment on several occasions. The most noteworthy story-telling decision that never should've been integrated is its ending, one that simply makes no sense whatsoever and ultimately nullifies this movie's whole raison d'être. Instead of allowing Superman's character to learn from his actions and to embrace his mistakes, he reverts to a ridiculous solution that forces you to wonder if he's even learned anything from his encounter with General Zod. While this director's cut doesn't fix all the problems in the theatrical cut, it also doesn't answer all the questions it asks, leaving behind many plot holes.
Just like the story and its direction, the special-effects used in this sequel have an uncanny charm. They don't necessary capture the DC superhero's complete range of strength and powers, but it at least allows viewers to distinguish Kryptonians from humans without much effort, whether it's through super-breath, flight, or unparalleled strength. With John Williams' iconic score used strategically to empower dramatic sequences, it is difficult to not let those relatively epic moments take ahold of you even if the movie's epic scope struggles at times to show itself, especially with the choppy editing that is omnipresent throughout the movie. Nonetheless, in the same respect as the first movie, this sequel does a good job in giving viewers the entertainment they are hoping for.
Superman II: The Richard Donner Cut (2006) is a decent director's cut completing the original director's two-part vision with a story centered around Superman's love life and his servitude to humankind.
---
Superman II (1980) is available for purchase and on select streaming services.
---
Have you read any Superman comics?
Have you seen Superman II (1980)? Will you? What did you think about it?
Share your thoughts with me!
---