Hi there!
Sometimes you just can't resist a quick read, something fluffy, something gentle, something fully relatable, just to decompress and scratch an itch. Most of the time, I like indulge these kind of books in the form of comics that I mostly read on my phone when I've got a couple of minutes in-between activities. They make for such a satisfying read, not necessarily in terms of quality but simply in terms of cravings, like when you just want something hot and warm to drink when you're feeling under the weather. So here's a couple of reads that fits exactly in that category that I've gotten around to trying out in the past months.
---
This feature published at an undetermined frequency (weekly, bi-weekly, monthly, who knows) will present a couple of mini reviews on anything that isn't a physical book that I own (ebooks, comic books, TV series or movies).

Click on the covers to be redirected to their Goodreads page.
Anything presented in this feature doesn't necessarily mean that it won't get a full-review treatment in the future. That will entirely depend on how much I loved it, how interested you are in hearing more on it, and how much I have to still say about it! 🤣
---
Cuphead (Vol. 1): Comic Capers & Curios by Zack Keller.
A fun collection of short stories featuring the return of Cuphead and Mugman. It contains loads of word plays and silly cartoon moments, sometimes less exciting than others. The artwork is fantastic, however, giving a refreshing and vibrant touch to the original style.
The Tea Dragon Society by Kay O'Neil.
An adorable and beautifully-drawn story that, unfortunately, has no proper narrative guideline to justify itself. Although there are some cute moments depicting kindness and friendship, as well as a hint of action, this story mostly served as an introduction to this world filled with 'smol' tea dragons and the unique drinks they allow humans to make.
In Love & Pajamas: A Collection of Stories about Being Yourself Together by Catana Chetwynd.
An adorable and easy-to-read collection of one-page anecdotes presenting the cute and quirky ways of loving couples as they embrace their weirdness with warmth and love.
Tiny Titans: Beast Boy & Raven by Art Baltazar.
This is such a cute take on the Teen Titans and various characters from within the DC Comics universe. There is no violence whatsoever and even villains are adorable. This volume, split between Beast Boy and Raven, collects a bunch of little stories set in various settings, whether it's within classrooms or at home.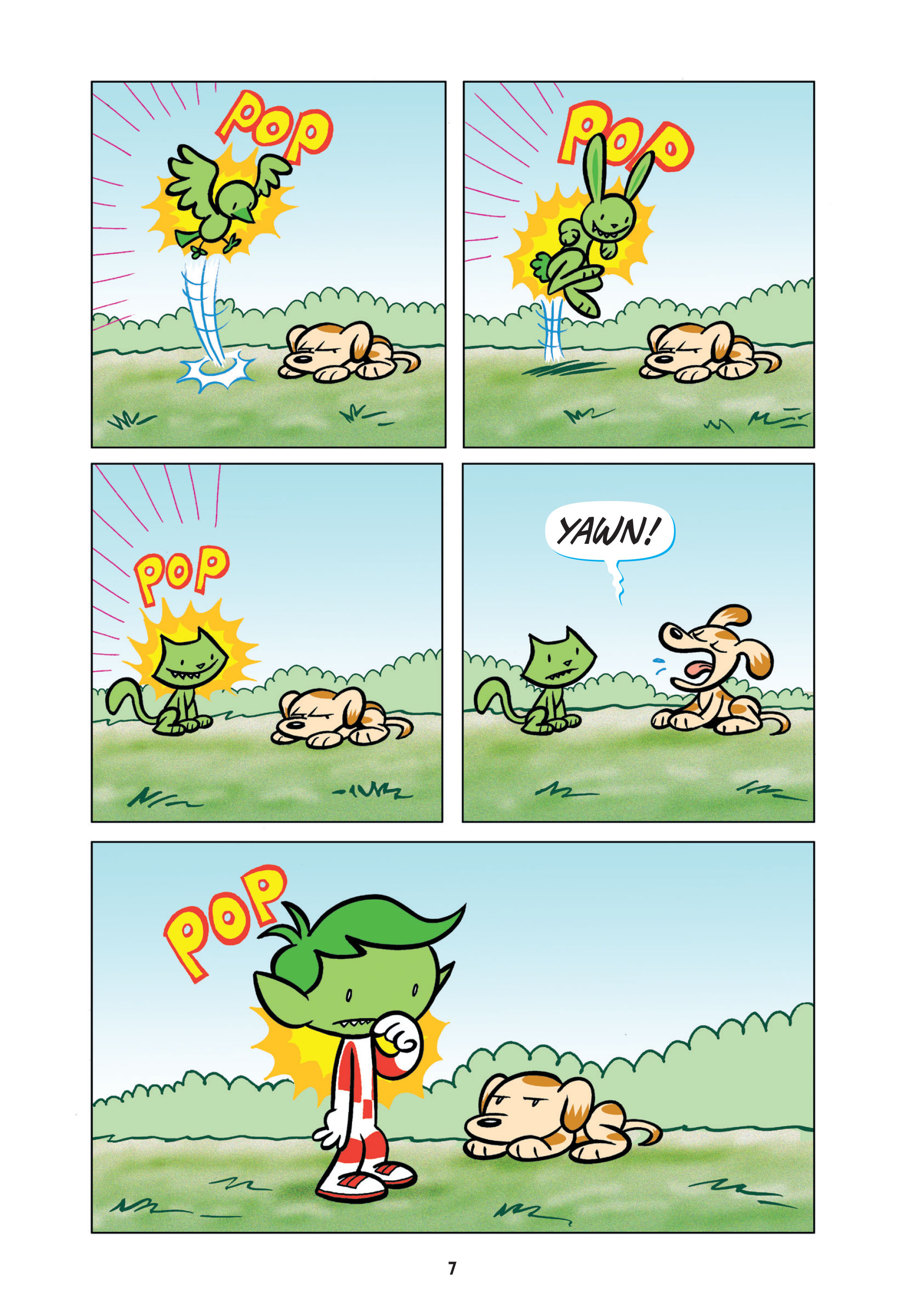 Pilu of the Woods by Mai K. Nguyen.
A truly adorable and heartwarming story with cute artwork exploring a child's inner demons as he learns to embrace his emotions and share his journey towards forgiveness and love with a lost friend.
---
Have you read any of these?
Share your thoughts on anything and everything with me! 😁
TILL NEXT TIME,