Hello ladies & gentlemen,
Who doesn't love the anticipation of new releases and things that they plan on doing? Every month there seems to be something new and exciting ready to hit the market for our consumption.
Being ready to embrace them with open arms is all we can really do.
To showcase this, I'll be sharing my top 3 for each category of things that I look forward to this month right here, right now!
---
TO BE READ.
It's time to play a little bit of catch-up. I was supposed to read this back in 2020 but life got in the way. Who would've thought? 😀
---
Another one that I was supposed to read but couldn't squeeze into my rotation. I better get around to it this time!
---
This month's priority is going to be this YA classic. I have never tried anything by Riordan so this will be the ultimate test. 😉
---
BOOK RELEASES.
I read both The Nightingale and The Great Alone so far and I'm curious about her latest novel set during the Great Depression. While I doubt I'll get around to it soon, I do wonder what others will think of it.
---
I have to say that there aren't any real must-buy/must-read books that are coming out this month (bet you can see how I'm struggling to find books to put up here). I've seen this author's The Chalk Man around a lot so I wonder if this new novel will be just as big of a hit for fans.
---
COMIC BOOK RELEASES.
This new series Declan Shalvey write and draw it all. I find that such a task is quite insane but the rare people who have succeeded have given us some really outstanding stories in the past! Why not one that finally features The Hulk?
---
This was inevitable. Creator Mike Mignola now revisits the young demon's life in this new four-part story. While it probably won't have the philosophical and mythological weight of the original series, it will surely be fun to visit for shits and giggles.
---
Did you spot it? Yep. Keanu Reeves is writing (co-writing with Matt Kindt actually) a comic book series and it features a deadly and immortal warrior who looks like a beefier version of himself! Who could say no to this little journey? 😀
---
TV SHOW RELEASES.
I want to remain skeptical, especially when the show doesn't have the rights to even mention Hannibal, but a sequel series set a year after the events of The Silence of the Lambs is quite enticing!
---
I gave up on all the CW superhero shows since a while now but I'll always hope that they'll have something to offer to the loyal fans who stick around, especially when Superman and Lois Lane got the spotlight this time!
---
As the show finally comes closer to its end, it was only a matter of time before it came out of hiatus! I know I gave up around season 9 but if my comic book journey continues to stay positive, I might go back to the show just to see how it all comes to and. 😛
---
MOVIE RELEASES.
Shaka King's directorial debut looks hella promising and thought-provoking. Instantly added to my watchlist!
---
Always on the lookout for Depp's next movie and this one looks quite intriguing and somehow unusual!
---
The Russo Brothers are at it again and this time with rising star Tom Holland (kid is everywhere nowadays). Hopefully it turns out better than their last project.
---
PERSONAL LIFE.
With February being the shortest month of the year, it's going to be hard not to expect it to fly by as if it was nobody's business. I do want to make the most out of it though and maintain a certain consistency in my routine. I'm also anticipating a rougher week or two in this month where I'll have some of my sanity to get some solid writing done but I do believe that mental visualization is excellent preparation for it, for now. 😀
This month (halfway into it) will also mark the beginning of some lectures I'll be giving and I'm quite excited to see how that's going to pan out. I don't think it'll be as stressful as a live audience but it surely won't be as exciting as a live one. I wonder what the education system is going to be like once the pandemic will be taken care of. I feel like many institutions will look into incorporating more options to take classes online.
Work has a couple of surprise in store for my coworkers and I too as we fear another shuffling of personals and structure, sending our crime prevention team to places we just didn't expect it to be. Sometimes you have to feel sad that money (funds) is the only factor that determines if an organization can support something that can make a difference in the medium to long term. Too many people only see the short-term gains and don't dare take risks that can change the world!
All that being said, I do hope that this second month of 2021 won't have any crazy bad surprises for all of us though!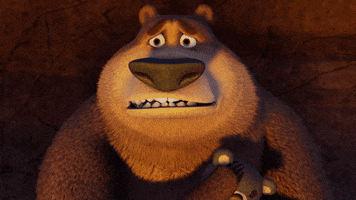 ---
Thank you all for checking out my monthly anticipation post!
Now tell me what you're looking forward to this month! Any new releases? Anything exciting you plan on doing?
Yours truly,