Hello ladies & gentlemen,
Who doesn't love the anticipation of new releases and things that they plan on doing? Every month there seems to be something new and exciting ready to hit the market for our consumption.
Being ready to embrace them with open arms is all we can really do.
To showcase this, I'll be sharing my top 3 for each category of things that I look forward to this month right here, right now!
---
TO BE READ.
Time to finally finish this little one up this month and find out what it's all about!
---
The first book of this new trilogy was a formidable and original tale filled with pirates and dragons. I can't wait to see where this sequel will go next!
---
To mix things up a little, I'm going to dive into this mystery thriller; I've often seen this author's name before but I never really had the chance to discover what she writes!
---
BOOK RELEASES.
I read the first book, City of Lies, back when it was first released and haven't really kept track of when its sequel was coming out and here we are.
---
I'm featuring this latest collection of novella for my man Bookstooge who vouches for this series with his giant iron! I have been meaning to dive into the whole Polity universe in the near future but fans will surely rejoice in such an appropriately-titled new collection this month!
---
I haven't ready a single one of the DC ICONS young adult stories that have been released so far but I thought I'd just put this one up here for some of y'all who'd like to visit the 5th book in this collection that gives readers a new origin story for the Black Canary!
---
COMIC BOOK RELEASES.
Writer Tom King sure wasn't done with Batman yet as he finally embarks on his Bat/Cat mini-series project alongside some the greatest artists/colourists in the game!
---
The latest crossover event begins now as the Frost King enters the DC Universe. While I'm not too excited about this, I'll definitely keep an eye out on how this event evolves.
---
The Knull marches towards Earth and he's brought an army with him! This epic event puts Venom at the center of it all as he goes up against the God of the Abyss. Exciting stuff!
---
TV SHOW RELEASES.
The second season of Pennyworth begins this month! I haven't had the chance to give it a try yet but it looks far more promising than some other family-friendly DC superhero shows.
---
Hard to ever say no to a docuseries about the infamous Ripper! 😉
---
One of Stephen King's greatest novels gets a new series for fans to indulge! Almost feels like there's always something King-related every year. 😛
---
MOVIE RELEASES.
HBO continues to kill it with their documentaries (although Netflix sure don't know how to stop revealing new content everyday) but this one really caught my attention. How messed up is this story????
The wait is over. While I wish they had continued to delay it until the pandemic was closer to its end, I'm still excited that we'll finally get a superhero movie before 2021! Now… I just need to figure out how I'm going to watch it.
Disney and Pixar's latest movie is right around the corner and I hope it'll continue their streak of amazing movies! Hopefully streaming it doesn't turn it into a flop for them. I felt like Onward was one of those movies that suffered from the arrival of the pandemic, for example.
---
PERSONAL LIFE.
With this being the final month of 2020, it's hard not to see it as the month of reflection and introspection. We're all bound to look back on how the year went down and how we survived it so far. It's easy to also only look at all the negative that has happened to us and around the world but I like to believe that many of us managed to overcome more obstacles than we've ever imagined facing within a year.
Since it's the last month of the year, I want to turn into a prelude to how I want 2021 to shape up for me and I hope to establish a routine and work methodology that will quickly help me achieve my goals without too much hassle. Now that I'm back to working from home, I have much more control over what and when I do my things too. I can also use my breaks for reading/blogging unlike when I'm in a social environment! 😉
Let's end this month with a surplus of positivity, my friends!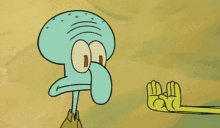 ---
Thank you all for checking out my monthly anticipation post!
Now tell me what you're looking forward to this month! Any new releases? Anything exciting you plan on doing?
Yours truly,