Hello ladies & gentlemen,
The month has come to an end and it's time to do a quick wrap-up of what has been done.
Reading Breakdown.
Novels read: 4 (
↓2

).
Comic books read: 15 (

—

).
Manga volumes read: 12 (↓7).
BOOK REVIEWS.
The House of Sacrifice by Anna Smith Spark.
The Symposium by Plato.
COMIC BOOK REVIEWS.
The Walking Dead: Compendium One by Robert Kirkman.
Digital Mini Reviews | Jeff Lemire Just Keeps on Writing!
Doomsday Clock Part 1 by Geoff Johns.
Green Lantern: Earth One (Vol. 2) by Gabriel Hardman.
Doomsday Clock Part 2 by Geoff Johns.
Watchmen Companion by Daniel Greenberg and Ray Winninger.
Batman: Creature of the Night by Kurt Busiek.
Bleach by Tite Kubo.
Digital Mini Reviews | Locke & Key.
Joker: Killer Smile by Jeff Lemire.
Batman: City of Crime by David Lapham.
TV SERIES/MOVIE REVIEWS.
Watchmen (2019) TV Mini-Series Review.
The Dark Knight (2008) Movie Review.
MISCELLANEOUS POSTS.
---
TOP BOOK.
This compendium was part of my yearly resolution and I'm glad to have finally got around to it. It revived my interest in the franchise, especially after I slowly got tired of the direction of the TV series. Now I'm just looking forward to cracking open the second compendium. 🥰
Check out my review for more on my thoughts!
LEAST FAVOURITE BOOK.
It's not the worse thing in the world but it failed to capitalize on an interesting premise by sticking to unoriginal coincidences…
Check out my review for more on my thoughts!
TOP TV SERIES/MOVIE.
I've been meaning to revisit this classic as an adult, to give it what I call a "proper viewing" and I'm really happy that I did.
The Lion King (1994) is a beautifully structured story focused on the cycle of life and the dominance of one's own past to build a better future for yourself and others.
The songs featured in this animated musical are also brilliant and further embellished the outstanding word plays throughout the movie.
5 stars outta 5.
---
CURRENTLY READING.
The sequel to The Wolf's Call is finally here. My thoughts on this one should be out soon! You can check out my review of the first book if you haven't already here.
PERSONAL LIFE.
At the end of July, I hosted a secret giveaway to celebrate my five years of blogging. You can check out that post by clicking here, if you ever missed out on it. For the curious readers, I wanted to announce all three winners and confirm that they all safely received their awesome books! Here they are:
Prize #1: Nicki.
Prize #2: Maddalena.
Prize #3: Lois.
As for August. Holy sh*t. It sure didn't feel like any month of August to me. I also felt like slowing down my reading and taking the month a bit more calmly too. I guess it was just one of those months where I needed to recharge myself for all the huge tomes I'm tackling before the end of the year heheh
For the first half of the month, it mostly flew by as I waited for the return of my significant other from her stay in Europe. On the same day when she was coming back, I also ended up going on a hike with friends for the first time in my life. It was quite the refreshing and challenging hike, if you ask me. We clearly didn't know what we were getting into but we survived the journey and pushed our limits in terms of cardio! In fact, we were so into it, we did another one yesterday and enjoyed a much easier and quicker hike with a decent visual reward at the end too.
Sometimes, you need these unexpected activities to remind you that life is more than just a pandemic. But never forget it once you're back to reality. 😉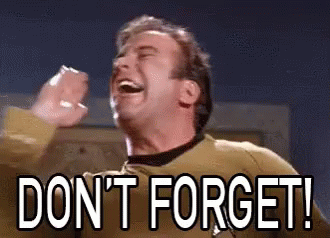 ---
Thank you all for checking out my monthly wrap-up and don't forget to check out any posts that might interest you or that you might have missed out on!
Stay tuned for my Monthly Anticipation post coming out soon. 😉
So what's going on with y'all? What have you discovered this month? What are your thoughts on the books/TV series/movies I've checked out?
Yours truly,