Hello, You! 😁
Sometimes we forget that blogging is a pretty social activity (do we really?). While some might endeavour to turn their blog into their own intimate little corner of the blogosphere, the mere fact that their domain is public makes it inevitable for potential human (and sometimes artificial intelligence) encounters. However, most people knowingly enter the game with the intention to find and talk to people who are curious or interested in the topics they want to chit-chat about.
But who do you follow?
Whenever you post an article with tags to help people to discover it, you're bound to gain followers along the way. Some will engage in conversation with you, others you will never hear of in your life. But what about you? As a blogger, I feel like a good chunk of the game is about discovering other blogs, other people, other content too. People who refuse to do so probably have other priorities set for themselves when it comes to blogging.
So what makes us follow others?
---
CONTENT.
The easiest lure is probably content. After all, I doubt we'd follow someone who posts things that we don't find interesting ourselves. However, I found myself looking beyond this element when visiting bloggers over the past years. I've learned that being open-minded gives you the opportunity to discover more things in life. 😜
PERSONALITY.
This is why the blogger's personality became much more important to me when it comes to following someone. You could be posting about things that I'd never read about, things I'd never look into, things I never knew existed, but as long as what you say about it and who you are interest me, you've got me on your hooks. 😁
STYLE.
This isn't something I care about much. What do I refer to? The artistic vision you have for your posts and your blog. The visual graphics that you create. The way you organize your stuff to make it pleasing for the reader to go through it. Yes, it does do wonders, just like a book cover can seduce me upon our first meeting, but that is not what I look for in the people I follow. For me, words alone will do the trick. Art is just a bonus here. 😏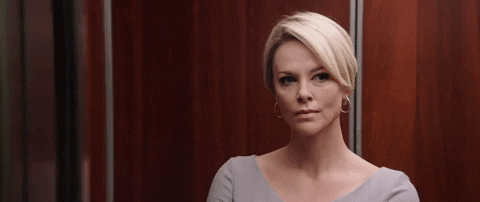 CURIOSITY.
What am I talking about? This is something that people don't always think about. For me, it's about engagement. It's about how curious you are in me and my content. When I can genuinely feel like you see a potential for friendship in me, I will make an effort to learn about you too. Sometimes, it's not about having similar tastes. Sometimes, it's just about being like-minded or being complementary. 😉
SUPPORT.
It's not easy for many to simply follow someone and support them just because they love what they see in the person and their content. Sometimes it's all we really just want to do. To become a fan and expect nothing more from them but to see them strive towards success. ❤️
---
Here were some reasons why we'd follow other bloggers. What makes you want to follow them? 😁
TILL NEXT TIME,