Hello ladies & gentlemen,
The month has come to an end and it's time to do a quick wrap-up of what has been done.
---
Reading Breakdown.
Novels read: 4 (↑1).
Comic books read: 15 (
↓8

).
Manga volumes read: 12 (

↑4

).
---
BOOK REVIEWS.
We Ride the Storm by Devin Madson.
The Hollow Ones by Guillermo del Toro and Chuck Hogan.
The Wide Window by Lemony Snicket.
The Fellowship of the Ring by J.R.R. Tolkien.
COMIC BOOK REVIEWS.
Shades of Magic: The Steel Prince (Vol. 3): The Rebel Army by V.E. Schwab.
The Art of the Last of Us Part II.
Nightwing: Year One by Chuck Dixon and Scott Beatty.
Digital Mini Reviews | Here Comes Miles Morales!
Batman (Vol. 13): City of Bane Part 2 by Tom King.
The Green Lantern (Vol. 2): The Day the Stars Fell by Grant Morrison.
Berserker Unbound by Jeff Lemire.
TV SERIES/MOVIE REVIEWS.
VIDEO GAME REVIEWS.
The Last of Us Part II (2020).
MISCELLANEOUS POSTS.
5 Things I've Learned in 5 Years of Blogging.
---
TOP BOOK.
This one needs no introduction. It has changed literature for the better and remains one of the best reading experiences that I've ever had!
Check out my review for more on my thoughts!
LEAST FAVOURITE BOOK.
Anytime Batman isn't treated right, it's a bad one for me. Writer Tom King's final chapter in his comic book run with Batman ends with this second part and it fails to crawl towards the light after having dug itself deep into the shadows.
Check out my review for more on my thoughts!
TOP TV SERIES/MOVIES.
Mid-July was the weekend where I re-watched once again Christopher Nolan's Dark Knight trilogy but, this time around, my girlfriend saw these for the first time too (yeh… shame on her! 😉). This one stands the test of time. It is a tightly-knit masterpiece highlighted by the unforgettable performance of Heath Ledger as the Joker. A full review for this one will be out next month! 😁
5 stars outta 5.
---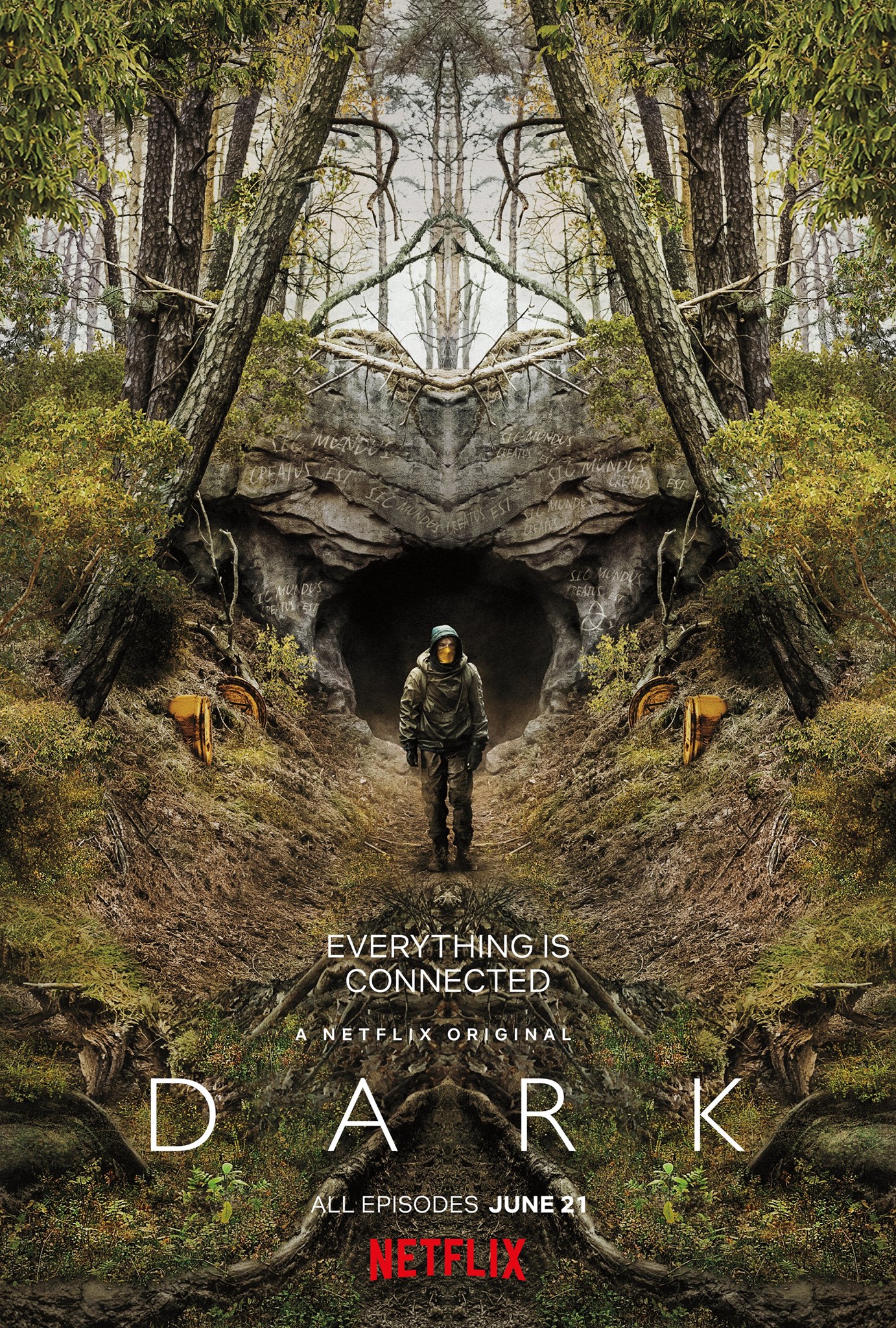 Special mention to Dark (2017-2020). This Netflix TV series is a German science-fiction thriller that explores a twisted family genealogy. It is often referred as an adult version of Stranger Things and it's not that wrong to say so. I finished up the second season during this month just in time for the third season that was released on June 27th, 2020 (coincidentally, also the day of the apocalypse within the show)! The twists in this one are unpredictable. Believe me.
4 stars outta 5.
CURRENTLY READING.
Currently reading the third book in the Empires of Dust trilogy and I'm looking forward to seeing how Anna Smith Spark looks to conclude Marith's reign over his ever-growing empire.
PERSONAL LIFE.
I guess the concept time has taken on new forms these last few months. Every week flies by like there's no tomorrow, months disappear without any goodbyes, you just can't help but wonder if 2021 is already here. Despite that, I feel like I've taken July very lightly, that I've tried to maintain some kind of routine without troubling myself with anything more than necessary.
On the 21st, I made a post to sort of celebrate the 5th year of blogging and reviewing on my blog and, when I think about it, five years is pretty insane… I remember once telling myself in some random tags during Year One that I saw myself becoming a serious reviewer in five years and, damn, I think I've achieved that and have been able to dish out a gazillion of reviews while still ENJOYING it. Honestly, this couldn't have been possible without your support, guys. I've grown so much over the years and sharpened my way of thinking in ways that I didn't think possible in five years but I'm happy that blogging allowed me this kind of growth. Thank YOU again for everything. ❤
This month also saw the beginning of basket-ball season with friends of mine and I am so happy to finally be able to get back on the court and sweat all that quarantine off me. I missed the sport and I'm glad to still be able to practice it! Although, I have to say, playing with a mask on is no easy feat. I think I'm going to continue to prefer playing between my friends for the time being.
A friend of mine also ended up moving into a new place with his girlfriend and it made me realize even more that we're getting old… In four more years, I'll have hit the good ol' 30s and that's not something I ever imagined reaching so quickly! It did, however, make me happy to see my friends get more serious and commit to big things. Even if 2020 has been pretty shit lately, you can always find something positive when you want to.
---
Thank you all for checking out my monthly wrap-up and don't forget to check out any posts that might interest you or that you might have missed out on!
Stay tuned for my Monthly Anticipation post coming out soon. 😉
So what's going on with y'all? What have you discovered this month? What are your thoughts on the books/TV series/movies I've checked out?
Yours truly,