HELLO LADIES AND GENTLEMEN!
I'm very old school. When I think of books, I think of the texture of the paper as you flip through the pages, the smell they have from either being new or old, the weight of their presence as you lug them around like precious jewels, or the need for light to be able to read in peace.
However, over the past couple of years, I've noticed that there's an encouragingly beautiful number of people who indulge books in a different format. It was not just about picking up paperbacks instead of hardcovers to fit them in our bags. It wasn't about making them pocket size either! It wasn't even about turning them into ebooks, a subject for another day, and reading them on an electronic device. We are now talking about going back to the ways of people from ancient times and LISTENING to stories being read to them!
I was always convinced that this could never possibly be a long term alternative for me as my passion for the written word was, and still is, indestructible. It remains to this day too much for my mind to handle the absence of the written word when you listen to stories. Don't get me wrong. I encourage everyone to take on whatever format they prefer to enjoy stories written by writers around the world. Reading is reading. Or listening.
But like any Man of Science, I had to try it out for myself before I come to any conclusions. There's no place for preconceptions, stereotypes, and prejudicial comments on something that you don't even try to understand, right?
Thus began my journey into the world of audiobooks as I started off the experience with something shorter and easier to indulge: a poetry collection titled Milk and Honey by Rupi Kaur.
The decision bore fruit and offered me a quick and short experience where the author narrated her own poems while reading them in the rhythm that she deemed appropriate. This gave me confidence that there just might be a collection of books I could enjoy as audiobooks and fit them into my schedule without struggling too much. I then reached for something a bit longer, something that wasn't exactly a typical fiction either: World War Z by Max Brooks.
The format of the book was indeed exceptional since it was basically a collection of interviews with fictional characters who witnessed the zombie apocalypse. This was another big win for me. But was this due to the fact that this audiobook had an insane cast to play all the different characters? Would it have been a failure if one person decided to narrate the whole book? I'll never know. It did, however, confirm that non-fiction might be a genre much easier to enjoy as audiobooks. I then tackled I'll Be Gone in the Dark by Michelle McNamara.
Unfortunately, the length of it made it impossible for me to find enough moments throughout a day during the 21 days borrow (I get my audiobooks from my library) to finish it. Finding moments to just LISTEN to stories was much harder than it seemed. I waited nearly a year to finally give audiobooks another try as I recently decided to finally try fiction instead, to see if I can be immersed in a fantasy story through an auditory experience. This is where I gave Children of Blood and Bone by Tomi Adeyemi a shot.
But, once again, despite renewing it once and giving it 42 days to finish, the moments where I wanted to LISTEN to an audiobook where just too few for me to complete this one and feed a desire to finish it. I also learned from this experience that I had a harder time appreciating a solo-narrator experience.
Here's what I've concluded about my relationship with audiobooks.
---
GENRE.
I feel like the genre you pick to listen as an audiobook plays a big role on how well the audiobook will work for you. Personally, I think non-fiction is the best for audiobooks just because it feels natural for the format. It's like listening to a podcast!
SPEED.
I've seen many people recommend switching up the speed to something that feels right for you. Personally, I feel like anything that isn't normal speed (x1) doesn't feel natural to me. There's no way I'm getting immersed in any story at any higher speed!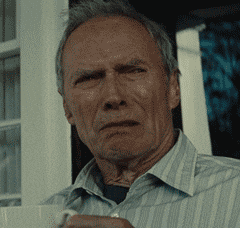 TIME.
As you could tell from my experience. Time is key. If you can't find periods throughout your day to hook yourself to earphones, you're likely to take forever to finish an audiobook. I think the best way to do audiobooks would be to swap your usual physical-book-reading time with audiobooks on top of listening to it when you're doing non-cognitive activities (laundry, dishes, etc.)!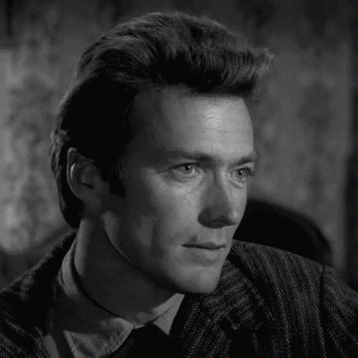 ---
With all that being said, this doesn't mean that that I look down on people who enjoy audiobooks. No, no, no! In fact, I love seeing how everyone else is able to fit audiobooks into their daily lives and enjoy it without any problem at all. Whether they're doing laundry or driving to work, I love that they are able to listen to a good book at the same time and be happy of their listening experience! I just find myself at a stage in life where I think audiobooks aren't (or yet) an alternative that works with my own personality. 🙂
---
WHAT DO YOU THINK?
Do you enjoy audiobooks?
TILL NEXT TIME,