Hello ladies & gentlemen,
Who doesn't love the anticipation of new releases and things that they plan on doing? Every month there seems to be something new and exciting ready to hit the market for our consumption.
Being ready to embrace them with open arms is all we can really do.
To showcase this, I'll be sharing my top 3 for each category of things that I look forward to this month right here, right now!
---
TO BE READ.
We Ride the Storm by Devin Madson;
Release Date: June 23rd, 2020.
A brand-new epic fantasy trilogy begins with this June 2020 release and the buzz around it has been quite positive so far! Fingers crossed that this will deliver!
---
The Hollows Ones by Guillermo del Toro & Chuck Hogan;
Release Date: June 23rd, 2020
I've been meaning to finally read something written by Guillermo del Toro and this might as well be my gateway to his work.
---
The Fellowship of the Ring by J.R.R. Tolkien;
Release Date: July 29th, 1954.
Does this book even need an introduction? After falling head over heels for The Hobbit, it's time to finally tackle the first book of the Lord of the Rings for the very FIRST time! My excitement cannot be contained!
---
BOOK RELEASES.
Burn by Patrick Ness;
Release Date: June 2nd, 2020.
I remember when I first read a book by Patrick Ness and was surprised by how human it felt. And then A Monster Calls hit me hard. And here he is again. But with dragons.
---
The Obsidian Tower by Melissa Caruso;
Release Date: June 4th, 2020.
A brand-new trilogy by the author of the Swords and Fire trilogy! Although I've never read anything by her, this does sound like fun!
---
The Girl From Widow Hills by Megan Miranda;
Release Date: June 23rd, 2020.
I read a couple of books by this author in the past and had a good time with them. I can only imagine that her latest novel continues to be a great thriller for fans of the genre!
---
COMIC BOOK RELEASES.
Batman: The Adventures Continues #1 by Paul Dini;
Release Date: June 10th, 2020.
Batman: The Animated Series is one of my all-time favourite animated series (ha)! To see Paul Dini return to continue a story set within that universe just makes me feel nostalgic!
---
Norse Mythology #1 by Neil Gaiman;
Release Date: June 10th, 2020.
If you didn't already know how much Neil Gaiman loves his mythology (see American Gods, Norse Mythology or the Sandman series, for example) then let this be another reminder of his joy to write these tales! And look Todd, David Mack does the variant cover art!
---
Predator: The Original Screenplay #1 by Jeremy Barlow;
Release Date: June 10th, 2020.
Dark Horse Comics is killing it with these original screenplays as we get another one that sees the day! This one is adapted from the 1984 screenplay Hunters by James E. Thomas and John C. Thomas, before it became the 1987 film Predator. You're going to have your hands full with these, Chris!
---
TV SHOW RELEASES.
Season 1 premieres on AMC on Sunday, June 2nd, 2020.
Based on Joe Hill's critically-acclaimed novel of the same name comes a live-action TV series adaptation that promises a treat for fans of supernatural horror!
---
Season 1 premieres on HBO on June 21st, 2020.
Based on characters created by Erle Stanley Gardner, this adaptation looks solid! As a huge fan of HBO's repertoire (I mean… They now have all of the DC stuff too), this would definitely go up on my priority list when I got more time on my hands!
---
Season 3 premieres on Netflix on June 27th, 2020.
While Season 1 quickly drew comparisons to Stranger Things, I found this series to be darker and twistier. I look forward to this final season to what is so far a fantastic series!
---
MOVIE RELEASES.
Similar to the last two months, most of the promising movies—at least to me—have been delayed due to the corona virus.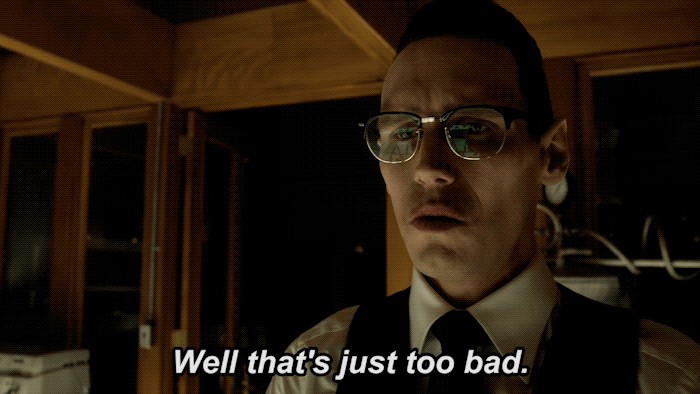 ---
PERSONAL LIFE.
Let's begin by ranting a little on the goddamn new block editor. I knew I should've started familiarizing myself with it before this dreaded day came, but here I am. I took twice as long to do this very post that is usually considered a pretty fun and quick post to do. You have no idea how frustrating it was to try and figure out how to do everything again. Whether it's to insert symbols (which apparently you can't unless you know the proper shortcut) to html codes (how non-intuitive it is to play with codes now), everything was a pain in the ass! 😂
All that being said, this is to be expected from change. It's always a shock at first but I know that it should get a lot easier going forward since… I'll mostly copy-paste my way to the end! Good thing CTRL-C and CTRL-V will never disappoint or disappear from my life! 😅
As for June, I'm a bit merrier than usual since it should be a month filled with surprises in all spheres of my life and hopefully I'll know how to make the most out of everything. As I pray that the weather remains stable and NORMAL throughout the month, I also hope that it will allow me to go practice outdoor sports (basket-ball) sooner rather than later. I think I got enough energy in me to overcharge a battery! 🤣
As I've mentioned before, procrastination has been my master for the month of May and I want to show it who's the boss this month. To do so, I want to re-establish some kind of order and structure where it won't be able to do anything on me and I hope this month will be a good start in that regard. 😜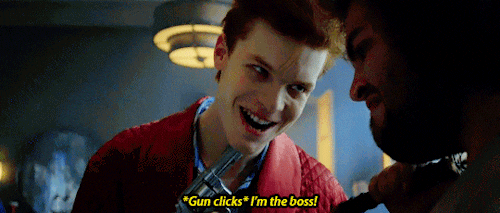 ---
Thank you all for checking out my monthly anticipation post!
Now tell me what you're looking forward to this month! Any new releases? Anything exciting you plan on doing?
Yours truly,