Hello ladies and gentlemen,
Having been tagged back in November 2019 (better late than never, right?) by Red Metal over at Extra Life, I present to you my answers to a series of interesting questions on just about everything!
If you don't know Red Metal, then you simply haven't been following the only video game (and sometimes movie) critic out there with an eye for criticism like none other in the industry of criticism!
Without further ado, let's dive into these questions before I award others with my own set of questions! 🙂
---
What is your favorite variety of meat? Or if you don't eat meat what is your favorite meat substitute?
First of all, if you see me substitute meat for something else, kill me. That's an impostor pretending to be me. And the world doesn't need him! My go-to meat for life is none other than this beautiful creature (once cooked):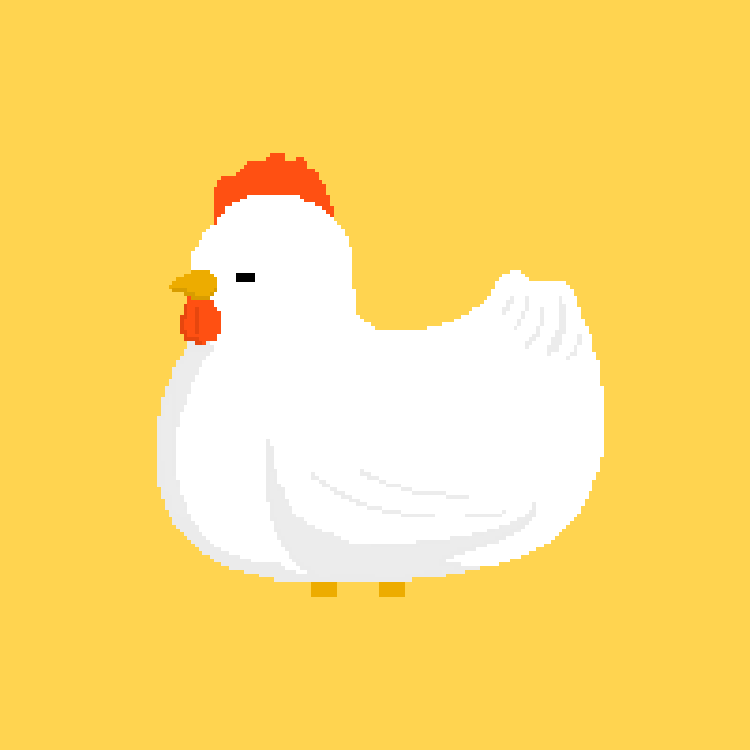 If you could permanently remove one installment from a series you like (which would erase its existence from everyone's memory), which one would you choose?
Any fan of crime movies would agree that the third installment in the beautiful trilogy about the Corleone family is a travesty that should've never existed. Ever.
If you lost a bet, would you rather read the worst book, play the worst game, listen to the worst album, or watch the worst film that you know of?
As much as I love reading and gaming, I think I'd go with the worst movie. It's by far shorter and, usually, bad movies make me want to shred them to pieces with very accurate, vivid, and illustrative words.
If you won a bet, what kind of punishment would be in store for your friend?
Is it sad that the form of punishment I would bestow on my friends is one that would require them to read or watch something that I have only recommended them in the past at least a billion times? It sort of annoys me that it takes everyone forever to get around to things that I simply KNOW that they will love…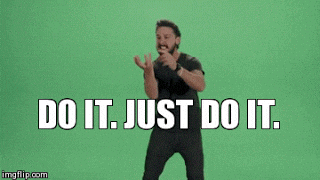 What is your favorite month of the year?
June. The hot weather, the beginning of vacations, the freedom to enjoy life more than usual… I still can't disassociate it from being fun. No, it's not because my birthday is in June. 🙂
Sorry… I just needed to torture y'all a little bit… 🙂
What is a piece of obscure trivia you like to mention during social gatherings?
If you could live anywhere in the world, where would you choose? In this hypothetical situation, assume your choice would grant you complete fluency in the area's official language.
As much as I love nature, beautiful landscapes, and isolated areas with no strangers, I love technology way too much to suddenly give up on it. And instead of picking somewhere in America because I pretty much live in a city that serves as a hybrid Canadian/American society (Montreal), I'd pick Japan. It would probably have everything I need to be happy. 🙂
What is the longest amount of time you've ever driven a car or other vehicle in one sitting?
I have my license but never, yet (and even less right now), felt the need for my own car. I've driven to nearby cities with an undercover police car (company car) for many 2 hours straight (4 hours if we include the road back!). 🙂
What is the most annoying fictional character you can think of?
There's probably plenty of other characters I could've chosen but this one somehow came to mind… Sorry to all fans of her live-action take on the comic book hero.
What is the most underrated fictional character you can think of?
I think Robin has often been ridiculed in pop culture but only those who have seen him in action will know that Dick Grayson really is one of the best sidekicks you could ever have! 🙂
With the decade coming to a close, would you say this was a good period for films, comics, animation, music, literature, or video games?
Knowing what we all know of 2020, it's safe to say that this new decade didn't start off on the right foot at all. I think the last decade really allowed us to learn so much on ourselves as people and as a society, pushing past so many limits and achieving amazing things that are bound to help us move forward in every possible field even faster than ever.
While I am a 90s kid and could praise all day at all the classics that have been released during that period in all industries, I have come to appreciate so much of what was achieved in the last decade. I think comics, movies, animation, and video games saw the most significant development. These industries saw an incredible boost in popularity and allowed them to strive towards success in unimaginable ways.
---
To continue on this award ceremony, I designate a couple of blogs to openly accept this form of recognition and to answer the upcoming questions (or not if you don't feel like it!) :
---
Here are my questions:
1. If you could do something better than you're already doing right now, what would it be?
2. What would you like this new decade (2020-2029) to bring to your life?
3. Is there a sequel to something that you look forward to?
4. What are some of your favourite stories in any medium (comics, books, shows, movies, video games, etc.)?
5. What are some of your least favourites stories in any medium (comics, books, shows, movies, video games, etc.)?
6. What does blogging bring to your life?
7. If there's something you could change of the world, what would it be?
8. What do you wish you could eat right now?
9. If there was one mythological creature that could ever exist in the world, what would it be?
10. Do you think there's a cure for stupidity?
Till next time,