Hello ladies & gentlemen,
Who doesn't love the anticipation of new releases and things that they plan on doing? Every month there seems to be something new and exciting ready to hit the market for our consumption.
Being ready to embrace them with open arms is all we can really do.
To showcase this, I'll be sharing my top 3 for each category of things that I look forward to this month right here, right now!
TO BE READ
Author M.R. Carey has not disappointed me yet as I continue to indulge his books and there's no better time for his latest trilogy beginning with The Book of Koli!
It's time to complete this giant epic trilogy with the third and final book! Let's see what author James Islington has in store for me! Check out my review of An Echo of Things to Come in the meantime!
As I've been doing since January as my bookish resolution, I'm going to now tackle another fantasy title that is probably considered a classic by many and I'm beyond excited to finally make time for Sir Sanderson after having incredibly loved The Way of Kings.
BOOK RELEASES
The fifth book, exclusively a full-length novel, in the Murderbot Diaries series is just around the corner! Coming out on May 5th, 2020!
A debut novel with a quote from Brandon Sanderson? That has never failed me before! The first book in The Legacy of the Mercenary Kings series comes out on May 5th, 2020!
Comparing author Stephen Graham Jones to director Jordan Peele made me giggle and a bit curious as to his ability to write horror! This one comes out on May 19th, 2020!
COMIC BOOK RELEASES
Writer Scott Snyder and artist Greg Capullo return to their Dark Nights: Metal tale with Dark Nights: Death Metal! While I would've preferred their story to end where it had, I remain optimistic and curious as to what they do next.
Issue #1 comes out on May 13th, 2020.
Writers Kieron Gillen (The Wicked + The Divine) and Jim Rossignol team up for a brand-new Image comic book series blending the classic Dune series with an M-rated Asterix & Obelix!
Issue #1 comes out on May 20th, 2020.
DC launches a series of special one-shots that detail the history of the DC Universe. Looks like they have some exciting new things planned for fans this month!
Issue #1 comes out on May 27th, 2020.
TV SHOW RELEASES
Fans of Mark Ruffalo can now see the man in a brand-new series based on the 1998 bestselling novel by Wally Lamb.
The series premieres on HBO on May 10th, 2020!
As part of the CW Arrowverse now comes Stargirl! With a huge boost in its budget, the show cranks up its quality but will it deliver? The character is created by legendary creator Geoff Johns and is based on his sister who died in the explosion of the TWA Flight 800 in 1996.
The show premieres on The CW on May 12th, 2020!
Although director Bong Joon-ho's movie adaptation of the French graphic novel was an incredible movie, we are now given the chance to watch a brand-new TV series adaptation. Not sure if it'll succeed but now it'll be out there for everyone to find out.
The show premieres on TNT on May 17th, 2020!
MOVIE RELEASES
Due to the coronavirus outbreak, there are still plenty of movies that I was looking forward to that have been delayed.
PERSONAL LIFE
We're technically getting closer to summer with beautiful warm weathers knocking at our doors as we speak. It's going to be quite hard to not be compelled by a desire to embrace the sunshine as we hit that restart button on societal businesses throughout this epidemic. While I'm dying to ball again, I think restraint is better for everyone. When everyone is back to normal, I know I'll be giving my 200% when I can finally play sports again.
I sort of want to make the most out of this month by focusing on the things that keep me mentally-engaged and maybe that's why I've been testing out the whole journal thing I mentioned in my previous post. With the number of things I want to do and the little amount of time there always ever is in a day, it also feels like I need to structure myself even more in terms of time management before I feel like I'm not doing enough of anything I want. I think this feeling has something to do with the fact that time flies by incredibly fast when we're stuck at home…
All that being said, I think the whole "spring cleaning" concept is quite perfect for the month of May just to make sure to not fall behind on deadlines and whatnot. Structure and discipline are important after all, right?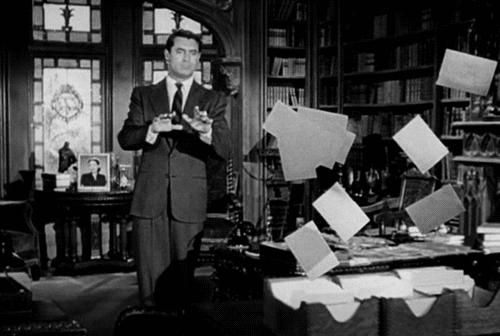 ---
Thank you all for checking out my monthly anticipation post!
Now tell me what you're looking forward to this month! Any new releases? Anything exciting you plan on doing?
Yours truly,