Hello ladies & gentlemen,
The month has come to an end and it's time to do a quick wrap-up of what has been done.
Reading Breakdown.
Novels read: 5 (-).
Comic books read: 5 (–).
Manga volumes read: 10 (↓).
BOOK REVIEWS
The Old Man and the Sea by Ernest Hemingway.
Norwegian Wood by Haruki Murakami.
Legacy of Ash by Matthew Ward.
The Ranger of Marzanna by Jon Skovron.
Rogue Protocol by Martha Wells.
Gardens of the Moon by Steven Erikson.
COMIC BOOK REVIEWS
Batman: Last Knight on Earth by Scott Snyder.
Fight Club 3 by Chuck Palahniuk.
Batman (Vol. 12): City of Bane Part 1 by Tom King.
Global Frequency by Warren Ellis.
Superman: Up in the Sky by Tom King.
TV SERIES/MOVIE REVIEW
MISCELLANEOUS POSTS
What is Your Bookworm Dystopia Like?
---
TOP BOOK
This was a read that was a long time coming. Praised by many avid fantasy readers, I just knew that it was mandatory reading if I was to acquire my knighthood amongst SFF readers! 😛 It did not disappoint and it was a challenge that I was craving AND looking forward to.
Check out my review for more on my thoughts!
LEAST FAVOURITE BOOK
I went into this one with no expectations whatsoever and was disappointed by what I got by the end of it. I didn't know it was possible to pick up something like this when there are countless other SFF books being released nowadays that make you think that every new author has something to offer!
Check out my review for more on my thoughts!
TOP TV SERIES/MOVIES
This is the month where I discovered director Mel Brook's movies and among those that I've seen so far, Young Frankenstein (1974) was the best one! It was a hilarious parody of Frankenstein filled with simple yet efficient jokes and solid performances by a perfect limited cast.

 4 ½ stars outta 5.
These are all the movies I watched/rewatched this month.
Special mention to Better Call Saul Season 5 that came to an end this month as well! I am both excited and sad that this fantastic spin-off is coming to an end with season 6.
CURRENTLY READING
After his Book of the Ancestor trilogy completely seduced me, it is now time to check out his latest project!
PERSONAL LIFE
I assume that today marks the day where we officially went through a whole month of confinement and survived (?) the experience. I can't say that it's easy on the psyche to be stripped of social contact, especially with all your loved ones, whether it's family or friends, but I think we've gotten used to it quite quickly to this rhythm of life. Out here, the government is slowly organizing themselves for a progressive reinstatement of certain activities but we all know that this fight with the virus is far from over. I just have a feeling that we'll be going through a cycle (stay in, go out, contaminate, go back in, rinse and repeat).
This month also saw the beginning of a new reading habit that I've always wanted to test out and will probably continue to develop over time, which is to write journal entries for all the books I read. Without getting into any details (I'll probably write about it at some point in the future), I wanted to take notes on characters, worlds, plot points, and thoughts as I progress through books. Obviously, this kills some of the "read for fun" type of reading, but I'm gaining a lot more in this new way of reading, so I'm not complaining!
As always, I'll just keep up my experimental routines to see if I can optimize my time even more than usual just so I can squeeze more things within the time I'm awake!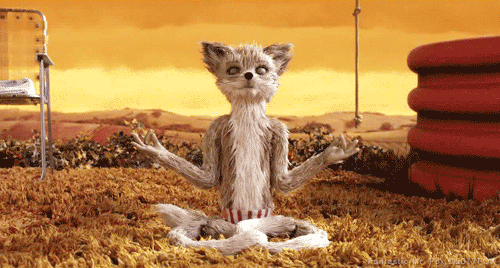 ---
Thank you all for checking out my monthly wrap-up and don't forget to check out any posts that might interest you or that you might have missed out on!
Stayed tuned for my Monthly Anticipation post coming out soon. 😉
So what's going on with y'all? What have you discovered this month? What are your thoughts on the books/TV series/movies I've checked out?
Yours truly,