Title

: The Losers.
Rated: PG-13.
Director

: Sylvain White.
Screenplay: Peter Berg & James Vanderbilt.
Release Date: 2010.
Runtime: 97 min.
Genre(s): Action, Adventure, Crime.
Cast: Jeffrey Dean Morgan, Zoe Saldana, Chris Evans, Idris Elba, Columbus Short, and many more!
Budget: $25,000,000.
Opening Weekend USA: $9,406,348.
Gross USA: $23,591,432.
My Overall Rating:★★★★★☆☆☆☆☆ (5/10).
---
The War on Terror has always sparked plenty of interest to the common mortal. From corruption to collusion, there isn't anything that could send the mind whirling with ludicrous ideas as the very institutions that you'd believe impenetrable and intangible are now shaking hands with the evil that they sought to fight off. However, humans being humans, there are always those who believe in vertu, who believe in good, who believe that maybe vengeance could help achieve the ideals that were indoctrinated within them since the very beginning. Based on the comic book series published by Vertigo of DC Comics, written by Andy Diggle, and illustrated by Jock, the movie adaptation by director Sylvain White offered fans the chance to see the Losers brought to life by an impressive ensemble cast in 2010.
What is The Losers about? Focused on an elite black-ops squad composed of Clay (Jeffrey Dean Morgan), Jensen (Chris Evans), Roque (Idris Elba), Pooch (Columbus Short), and Cougar (Óscar Jaenada), the story begins with an explosive stealth mission to hunt down a drug lord until it is compromised by an unknown interlocutor who goes by the name of Max (Jason Patric). When things go haywire, the team is left for dead and stripped of their normal lives forever. It's when Aisha (Zoe Saldana) enters the game that the team is presented with an opportunity to seek revenge on the mysterious Max and regain their original American lives.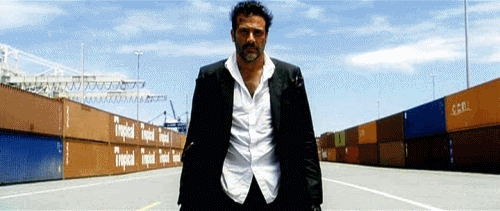 Unfortunately for The Losers, there are far too many movies that have tackled a similar plot and done it far better (see The A-Team, for example). With its relatively linear plot offering the cast little material to work with, the predictable and cliche direction accentuated its flaws in ways that the movie's attempt at a comic book style cinematography went overboard and dragged the ship into the abyss. Anyone who looks at this movie from far would imagine a heavily action-packed and hilarious movie, especially today, when the very actors and actresses have made a name for themselves in cult favourite superhero movies. Amongst them, Chris Evans' role was particularly impressive as a silly, awkwardly nerdy, and hilarious hacker. As for the rest, none of them stand out in any particular way, especially with their respective characterizations being less than impressive. Zoe Saldana's role, in particular, felt superficial and inadequate as a femme fatale too.
Are there even any redeeming qualities to this movie? While it remains a brainless diversion, it is nothing spectacular to the say the least. Its inability to transform the source material into a cohesive and visually-stimulating experience essentially downplays its potential. It doesn't help when your villain's portrayal throughout the movie was amateurish as he makes absolutely everything he speaks of expendable. The cinematography was the final touch in this tumultuous film as unnecessary use of slow-motion, freeze-frames, shaky cameras, and ruthless close-ups make everything dastardly chaotic during action scenes. Chris Evans dancing to Journey's Don't Stop Believin' might actually have been the ultimate saving grace for this movie.
Did I mention the extremely odd weapon of mass destruction that was featured in this movie? It shoehorned an element of science-fiction that the spectator would've never seen coming and felt completely out of place. I guess this might be something worth checking out just to at least see all these actors in the same scene.
The Losers (2010) is an entertaining action film despite its blatant cinematographic and story-telling flaws that forbids the impressive cast members to excel in their respective roles.
---
The movie adaptation of the comic book series was released back in April 2010.
---
Have you read any The Losers comics?
Have you seen The Losers (2010)? Will you? What did you think about it?
Share your thoughts with me!
---