Hello ladies & gentlemen,
The month has come to an end and it's time to do a quick wrap-up of what has been done.
Reading Breakdown.
Novels read: 3 (-).
Comic books read: 5 (↓).
Manga volumes read: 17 (

↑

).
BOOK REVIEWS
The Shadow Saint by Gareth Hanrahan
Neverwhere by Neil Gaiman
COMIC BOOK REVIEWS
Black Hammer (Vol. 4): Age of Doom Part Two by Jeff Lemire
Dial H For Hero (Vol. 1): Enter the Heroverse by Sam Humphries
Gantz Omnibus Vol. 1 by Hiroya Oku
Batman: Detective Comics (Vol. 1): Mythology by Peter J. Tomasi
Sherlock Frankenstein and the Legion of Evil by Jeff Lemire
City of Others by Steve Niles
Amulet (Vol. 1): The Stonekeeper by Kazu Kibuishi
Persepolis: The Story of a Childhood and the Story of a Return by Marjane Satrapi
TV SERIES/MOVIE REVIEW
Harley Quinn: Birds of Prey (2020)
MISCELLANEOUS POSTS
Should You Take a Break From Blogging?
---
TOP BOOK
While the huge cast change caught me off caught, Gareth Hanrahan's sequel to The Gutter Prayer was as epic as expected!
Check out my review for more on my thoughts!
LEAST FAVOURITE BOOK
Now in the hands of Peter J. Tomasi, the Detective Comics series didn't particularly impress as much as I wish it had. It remains to be seen if he has other ideas for the Dark Knight in the following volumes.
Check out my review for more on my thoughts!
TOP TV SERIES/MOVIE
Worth watching just for the heart-breaking and beautiful silent montage showing Carl Fredricksen and his wife growing old.
The movie explores an old man's journey to moving on as he helps a child discover the thrilling perils of adventures through hard work and hard love.
4 stars outta 5.
CURRENTLY READING
The sequel to The Shadow of What Was Lost has been treating me well so far. I was supposed to finish it for February but it's so huge that I'm stretching it over March! My thoughts on this one will be coming soon. 😉
Check out my thoughts on the first book for now!
PERSONAL LIFE
While February might have had 29 days this year, I will still blame the irregularity for my inability to find time to read as much as I would've wanted to. But in all honesty, I had a couple of assignments to hand in, as well as a lecture to give, and they all sort of took up some of my reading time. Then again, I don't feel like it was a failure since, overall, I appreciated the slower tempo to admire each word and each comic book/manga panel a bit more. 😉
I also appreciate February for making me relative and put into perspective the things I have to do before Summer arrives and it was a breath of fresh air to breath in that sudden surge of motivation, especially when you find yourself in a routine that makes you seem stuck doing things out of habit. It doesn't help when you got that gloomy wintery weather to pummel it all into your consciousness. 😛
But yes. February was kind to me and I'm glad that I was able to accomplish everything I wanted to do throughout the month without worrying too much.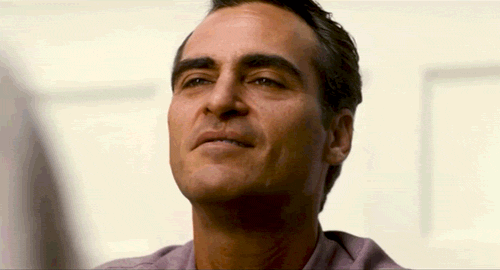 ---
Thank you all for checking out my monthly wrap-up and don't forget to check out any posts that might interest you or that you might have missed out on!
Stayed tuned for my Monthly Anticipation post coming out soon. 😉
So what's going on with y'all? What have you discovered this month? What are your thoughts on the books/TV series/movies I've checked out?
Yours truly,