Hello ladies and gentlemen,
Here is something that often crosses the mind of every active blogger out there:
"Should I focus more on quality rather than quantity or the other way around?"
Scouring the virtual world for the past five years looking for bloggers with similar tastes has brought me to realize that everyone has their own way of functioning, a structure for their blog that just seems right. It simply fits with who they are and want to be.
One of the most essential things to remember is that your blog is your domain, it is your playground and it is up to you to decide what you will share with the world. This can change at any given moment, especially if the blog's name does not limit you to a certain niche (e.g. there is a tough chance that Bookidote would turn into a blog about stamp collecting).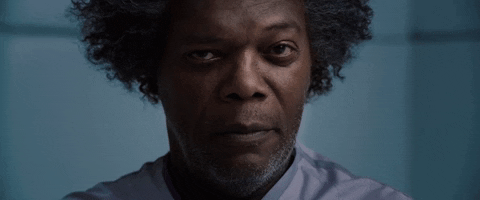 Going from there, you usually have to decide what kind of content you want to share. To illustrate this with empirical evidence, I will use what I know best, which is book blogging.
While book blogging often means reviewing books and sharing it with everyone, it doesn't necessarily mean that there's a particular way to do it, or that it limits the blogger to just that. In fact, as a book blogger, you can adapt your review style according to your needs (short, spoiler-review, long, analytical, etc.) while also sharing all kinds of other posts (participate in blog tours, share author interviews, round up your monthly book hauls, be part of or host a feature, etc.). This opens up to a variety of book blogging styles, making it near impossible for two blogs to alike and that without taking into account the amount of authenticity that blog's design or themes can bring to each and every one of us.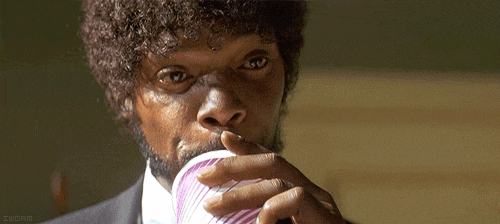 This is where Man's greatest enemy comes into play and complicates things for just about everyone:
Time.
This demon makes sure that you cannot do everything you want to do when you want to do them. It is one of the toughest opponents you will face throughout your life but that is where your time management skills are required as you learn every day how to deal with it. After all, like many love to believe, you either have time or make time for the things you love. Moreover, if there is one thing I can deduct based on every blogger I have discovered, it is that everything depends on your lifestyle.
If you routinely go through days where you can permit yourself to read and blog from the moment you wake up to the moment you sleep, then the odds are that you will be in a better position to do just that than someone who has to commute for hours, work insane shifts, and then come back home for various responsibilities (academic, parental, relationships, etc.).
And then there's another villain that occasionally skydives into your life when you least expect it:
Mental health.
While I am not particularly confronted with this reality, I know that it is omnipresent in the lives of everyone, at various degrees. It might be easy for some to disregard it and to keep on going without looking back, refusing to kneel before it and suffer from it, but I can assure you that it is not what I would recommend to anyone. It is by far much more important for everyone to distance themselves from hobbies, like blogging, and anything else just as superficial to take care of their own mental health. Trust me when I tell you that it will undoubtedly hinder your pursuit of happiness in the long term.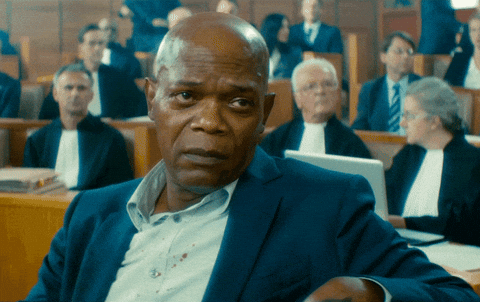 With all that being said, we are then confronted with the big question at the heart of this post:
Quality or quantity?
I have personally seen every possible kind of blogger out there. There are those who can go on to post content every day throughout the year, sometimes even posting twice a day, whether they are reviews or a mix of various posts. Then there are those who post less frequently, preferring to dish out longer posts with much more in-depth content, with much more substance to discuss around. Of course, there are those in the middle, sometimes tilting to one side or the other of the spectrum, depending on how inspired they are or how much time they have at their hands, as they post at different frequencies.
While some prefer focusing on the quality of their posts and others on the number of posts, both will likely steer a similar amount of traffic in their direction. Because, at the end of the day, neither is pertinent. No one should look into voluntarily increasing either quality or quantity as the answer to successful blogging—yes, I dared mention the existence of successful and unsuccessful blogging—is within you:
Personality.
Maybe you're seeing a bunch of bloggers doing really good on the blogs while publishing a gazillion times a day. Maybe you're seeing some bloggers doing just as amazingly while restraining themselves to a single post a month. None of them would do well if they didn't have a personality to go with their blog. The way the communicate their thoughts and interact with their followers is what wins anyone over. It's how you distinguish yourself from others. Let who you are decide who you become. If you were meant for fame, it will come looking for you. If you want to meet cool folks, they'll gravitate towards you.
Forget about fitting in.
Do you, bro.
What do you think is much more important?

Quality, quantity or something else?
Till next time,