Hello ladies and gentlemen,
Following an epistemology seminar on the objectivity of social sciences, I later began reflecting on the world in which we live in where reviews became a quintessential tool to selling a product or to at least giving consumers around the world the chance to be somewhat informed on a product before deciding whether it is something they want to own or not. Reviews that are thus shared with the world agglomerate and give us a glimpse at the popularity and quality of the said product, making it a lot easier for many to make an informed decision on what they want, to do their due diligence before the final act of acquisition.
In the book blogging community, I have noticed for countless years the fear that many have in writing reviews, in sharing their reading experience with others, never confident that the vulgarization of their thoughts and their feelings would properly convey the quality of the product, and in this case, the books they read. One of the most common remarks that are made typically states that their reviews might be too subjective to do justice of what they've read. This makes you wonder if there's such a thing as a review that is too subjective or one that is even purely objective.
So why don't we write objective reviews and get on with it?
I can already safely tell you that an objective review would not only be the most boring article of all time but also an inherently impossible task. Simply put, a review is bound to be a critical assessment of a product that is tainted with subjectivity the moment you start composing your first sentence. To review anything is to go beyond stating the facts and to infuse a product with meaning, to divulge as precise as possible the impressions that they leave you with regarding their utility and purpose. It's to put into words a personal experience.
Now imagine how ridiculous an objective review could possibly look like. To say things like: "The title of this book is X. It was written by Y. Every sentence starts with a capital letter and ends with a period. It will be released on Z." Is that really what reviewers strive for when they share reviews? I doubt it. While reviews should always try and convey the factual elements as clearly as possible, such as the story elements, the characters, the setting, and whatnot, it is the subjectivity in their review that makes them so useful, so appealing, so desired by others.
But how much subjectivity is too much subjectivity?
As I've mentioned earlier, to review is to paint your experience with words and it's up to you to interpret and give meaning to what you've experienced. I've seen reviews vary in intensity and its often a testament of a book's ability to reach deep into a person's being and choke them out with emotions that we don't often deal with on a daily basis. While some look to repress all these emotions that were part of their experience, others don't hesitate to convey how visceral their experience was with a book.
This doesn't mean that there's anything bad about your review if you stick to telling the world how it made you feel. What you want to tell is entirely in your hands and it's all down to if you want to share it or not. However, the issue that is often also encountered by many is that people sometimes want less subjectivity but why is that? I believe that the idea of having less of it comes from a belief that with less of it, there are more chances that you'll reach the audience who will be able to relate and understand what was thought of the product.
This is what most people end up doing in the world of critics. Their reviews are meant to reach a consensus with everyone, giving us the impression that the market has reached a certain point of saturation where most reviews come to the same conclusion. But is that really what we want? Maybe this is why we often find ourselves going against what critics have to say.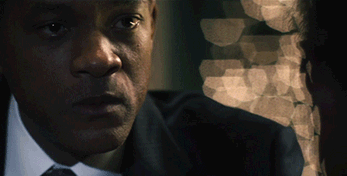 But how can we relate if our subjectivity isn't even the same between each other?
If reviews are inevitably subjective at their core, in their essence, then we are all bound to always tackle subjects that aren't necessarily perceived the same way by everyone and everyone doesn't necessarily come with the same baggage to interpret things like others. Fundamentally, we will always end up at least distinguish the product in two categories: what's good and what's bad. As normal as it may seem for us, it does raise the question: what exactly is good and bad? If something is one for a person, it doesn't mean that it is for another. Doesn't that make things a bit complicated for us? To assume that we all have the same starting point when it comes to our understanding of something?
And then we also tackle ideas that don't have any real consensus with everyone, such as beauty. I bet I don't need to make my case for this one when I say that a person who finds something beautiful in something doesn't mean that the rest of the world will see it like them. Everyone thus grows with an idea of something which is bound to vary with the religious, societal, political or historical context in which they've grown.
This is what makes each review so special. They come in different colours and they are all different in one way or another. The secret is to stick to what you know, what you want to say and not what others want to hear.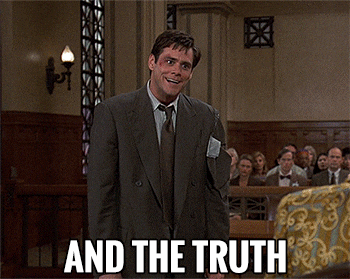 So, do we even want objective reviews?
Fuggedaboutit! As both a reviewer and a consumer, I don't think more objectivity is better. What we need is a good balance of both. We need reviews where the subjective elements allow us to grasp the intricacies of a personal experience. We need reviews where the person acknowledges their biases and states where they're coming from. We need reviews that aren't dismissive of other opinions but understand that what they are are the thoughts of one person and not the whole world.
While not all reviews are published on huge media outlets, what each and every one of us share should illustrate what we experienced even if it's all emotions or just impressions.
Reviews shouldn't be written for others. They should be written for you.
Let others feel what you felt.
Let them decide if it's for them or not.
---
What do you think about the objectiveness/subjectiveness of reviews?
Till next time,