Hello ladies and gentlemen,
Before us Quebeckers see our first snowflakes in the upcoming weeks, I just had to get around to completing this tag to celebrate the beautiful colours of one of the best seasons ever: fall! Besides that subtle yet significant decrease in temperature, the annoying wind, and the abundance of rain, I do love what Mother Nature offers us with this season—besides the flu.
Today, I wanted to take the time to do a tag that the great Nicki over at the Secret Library Book Blog tagged me to do! If you're looking for an addictive dose of historical and women's fiction, she's got you covered. She also dives into more audiobooks than I could ever handle in a lifetime!
Thank you for this opportunity, Nicki! Without further ado, let's get to it!
---
IN FALL, THE AIR IS CRISP AND CLEAR
Name a book with a vivid setting.
I don't think you can get more vivid than in The Black Prism. The magic system alone makes this series several steps ahead when it comes to bringing a setting to life!
Check out my review of the first book to see how beautiful it was!
NATURE IS BEAUTIFUL… BUT ALSO DYING
Name a book that is beautifully written, but also deals with a heavy topic like loss or grief.
This had to be one of the most wonderful movie adaptation of any books out there. I was honestly impressed by what was accomplished and could actually recommend the movie to others who are ready for something quite powerful.
If you haven't read the book yet, check out my review to find out why this was beautiful and tragic at the same time!
FALL IS BACK TO SCHOOL SEASON
Share a non-fiction book that taught you something new.
This was part of my curriculum back when I was doing my bachelor's degree in criminology and it has served me a lot ever since. You'd be surprised by how useful it is to know the law and your rights. Even if it means going through over 2000 pages of it…
IN ORDER TO KEEP WARM, IT'S GOOD TO SPEND SOME TIME WITH THE PEOPLE WE LOVE
Name a fictional family/household/friend-group that you'd like to be a part of.
Does it actually surprise anyone that I actually managed to successfully sneak in the Batfamily? 🙂
THE COLOURFUL LEAVES ARE PILING UP ON THE GROUND
Show us a pile of fall-coloured spines!
FALL IS THE PERFECT TIME FOR SOME STORYTELLING BY THE FIRESIDE
Share a book wherein somebody is telling a story.
And… it was quite the story. 😉
Check out my review of The Night Circus by Erin Morgenstern to find out why.
THE NIGHTS ARE GETTING DARKER
Share a dark, creepy read.
I sort of can't disassociate this rare horror-filled Batman story from any mention of creepy reads. What Scott Snyder accomplishes in this one is really original, heavy, and of course, gory.
Check out my review to find out how much blood was spilled in this one.
THE DAYS ARE GETTING COLDER
Name a short, heartwarming read that could warm up somebody's cold and rainy day.
Would you believe that I struggled for a very long time trying to figure out what I could say here? I think I just prefer the LONGER and DARKER kinds of story… But I guess I could make a special mention to this guy for always being that cool kid that chock you with his pure moral values and belief in friendship:
FALL RETURNS EVERY YEAR
Name an old favourite that you'd like to return to soon.
I had the chance to read this classic a while back and would love to revisit it in French this time around. I enjoyed it so much that I had made it my duty to get different editions of it during my Euro Trip in summer 2019!
Check out my review of this masterpiece to find out why you should read it to.
FALL IS THE PERFECT TIME FOR COZY READING NIGHTS
Share your favourite cozy reading "accessories"!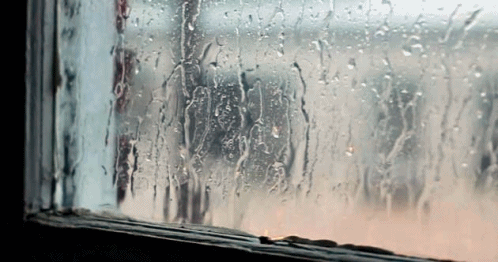 Would it be a stretch if I considered that window when it's raining as my favourite cozy reading "accessories"? I really hate rain but when I find myself protected from it, I do love seeing it fail to get a taste of my skin.
---
Here's who I am inviting to do this tag! If you don't feel like doing it, don't worry! Consider this an act of appreciation for the coziness you make me feel when interacting with me!
If you're interested in this tag, feel free to do it too! 😀
Till next time,