Title

: Joker.
Universe: Stand-Alone.
Rated: R.


Director

: Todd Phillips.
Story: Todd Phillips & Scott Silver.
Release Date: 2019.
Runtime: 122 min.
Genre(s): Crime, Drama, Thriller.
Cast: Joaquin Phoenix, Robert De Niro, Zazie Beetz, and many more!
Budget: $55,000,000.
Opening Weekend: $93,500,000.
Gross USA: $39,900,000.
My Overall Rating: ∞ (10/10).
---
Warning: This is going to be a very long spoiler-free review!
Let me tell you something fictional characters. They are the creation of individuals like you and me. They are brought to life with a set of traits and characteristics that are or not based on other real or fictional entities that the creator might or might not have encountered throughout his life. The older these characters are, the more odds there are for a myriad of creative minds to reimagine these characters to their liking. While some succeed in remaining loyal to the original source material, others prefer giving it their own special twist, allowing the character to be built up with its own physical and psychological peculiarities. Amongst these portrayals, some fail to give the character any distinguishing attributes and stir up an uprising with fans who see it as an act desecration, an abomination that doesn't meet anyone's expectations.
Amidst the development of the DC Extended Universe, now baptized the Worlds of DC, rumours of a stand-alone movie around Batman's greatest villain have been circulating. With director Todd Philips, the same man who gave us The Hangover Trilogy, attached to this project, he first co-wrote the story back in 2017 with Scott Silver and loosely based it on the classic graphic novel, Batman: The Killing Joke. Once Joaquin Phoenix was picked up to play the role of the Clown Prince of Gotham, word on the street was that the movie was destined to crash and burn with no one able to imagine a story without Batman that could deliver a relatively old Joker.
With ingenious and tamed marketing, from teasers to posters, the hype slowly built up as fans looked forward to a movie that was bound to defy conventional comic book movie standards as it takes inspiration on the wisdom of the great director Martin Scorsese and his classic piece Taxi Driver and countless other cinematic pieces of an era that soared in introspective character studies. As the first live-action Batman-related movie to ever dawn an R-rating while being completely disassociated from any DC universe movie, it was almost a consensus among everyone in the world to see if it could stand up to the scrutiny of critics and offer a thoughtful and insightful cinematic piece.
Following the 76th Venice International Film Festival, it was the instant when the movie took home the Golden Lion award that the hype and buzz around this movie exploded. This didn't, however, stop critics from stating their divisive appreciation of how mental illness and violence was handled in this movie. The past couple of years have shown that critics weren't the voice of the people. We all came to remember that every movie is to be viewed and judged by each and every one of us, leaving it to each of us arrive with our own appreciation of cinematic pieces—which goes for pretty much any form of art.
What is Joker about? Set in the early 1980s, the party clown Arthur Fleck lives in a frail and disfavourable corner of Gotham City as he takes care of his aging mother while dealing his own personal mental health issues. In the meanwhile, with the city riddled with crime and poverty, Thomas Wayne looks to run for mayor and change the existing social stratification, a segmentation of the populace that quickly and inevitably distinguishes the rich from the poor. The story thus follows Arthur Fleck in his daily struggle with his outrageous predicament that tragically transforms him into the world's most renown psychopath. Driven by a desire to become a stand-up comedian, his life, unfortunately, spirals in unforeseeable directions and propels him into embracing who he is rather than who society wants him to be.
In what can be weighed as one of the most compelling character studies in modern cinema, actor Joaquin Phoenix's physical and psychological transformation to become the Joker is a jaw-dropping cinematic experience. From his laughing fits due to neurological conditions to his body mannerism that speaks louder than words, his performance is a stellar spectacle and a testament of his acting chops that seem so rare in actors nowadays. While the challenge of becoming such an incomprehensible character is not a secret to anyone, Joaquin Phoenix achieves the impossible as he extracts some of the most archetypical behaviours of the deranged maniac and embraces them with all of his passion.
His talents are also made use in the emotionally-charged performance he delivers in every intense sequence throughout the movie. It doesn't matter if it's in a moment of introspection, of day-dreaming or of spontaneous realization of his countless psychological impediments. The raw emotions that are conveyed allow the viewer to not exactly empathize for the character but to understand that circumstances in which he is forced to live with, to see what kind of burden he has to lug around, to feel the pressure of uncontrollable conditions and events that brings him to internally seethe until he cracks.
While Joaquin Phoenix could have easily carried this movie to success with just his portrayal of the Joker, the story remained on par with his performance, allowing the actor to have the necessary substance at his disposition to deliver what I believe is a genuine masterpiece. The movie's structure is centered around an unreliable narrator (Arthur Fleck/Joker) as we watch him survive the onslaught of Gotham on his self. It's his perception of the world, among other things, that contribute to his transformation and allow the viewer to follow him in his trails. While it could be understood as his descent into madness, I prefer seeing this story has a self-revelation, an intimate act of liberation. Through existing factors that he possessed from birth, to his upbringing, to his current life events, this movie was an exposition of how he finally left the stage on which he was never ever appreciated for who he was.
Stunningly, for a movie that dared to give us a potential origin story for the Joker without first giving us Bruce Wayne/Batman, Joker ended up proving the world wrong by brilliantly handling the Dark Knight's lore. As an Elseworlds story, it not only allowed itself to be creative on many fronts but it never dared to spit on the source material, even if Joker remains one of the only characters in the comic book world to have never had a proper origin tale that explicitly unveiled his roots. In fact, this movie offers one of the most authentic and original narratives to tie him into the canon Batman lore, giving fans no reason to discredit what it is attempting to achieve. In fact, by the end of the movie, viewers are invited to reflect on the facts as everything is actually left open-ended for interpretation.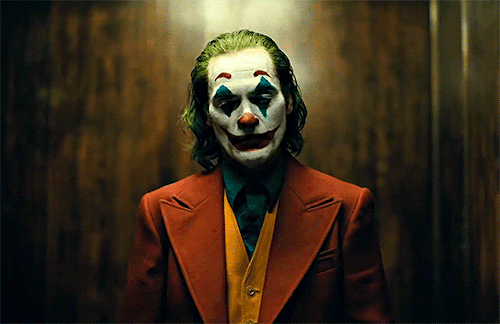 The cinematography by Lawrence Sher complemented by the score by Hildur Guðnadóttir strikingly sealed the deal for this movie. The colour hues observed throughout Joker, especially during the darker instances where the madness is cranked up a notch were always accompanied by intense instrumentals that invited some of the most visceral cinematic moments. It wasn't just about getting the right angle so that viewers could sympathize with the character, it was about capturing the meticulous details that allowed you to understand the significance of the moment, the perceived power and confidence that is gained and embraced by the character.
While the movie revels in social commentaries, there are certain themes that are much more prominent and quintessential to understanding the direction of this movie. One that needs to be put on the forefront is that of mental health issues, a subject that is dear to many today and at the heart of countless debates, even in our modern society. The movie centers around one of the worse possible mental health cases and almost serves as a messiah to focus on the importance that needs to be attributed to this issue. Throughout the movie, several ideas are thoroughly and powerfully examined, from societal roles with services and resources offered to civilians, whether it is through communication or medication, to the individual's perception of the world. One particular idea that I believe was perfectly explored was that of normality and how it is perceived by those with and without mental health issues. Leave it to Arthur Fleck to show you what expectations do to a man as they try to abide by standards set by society only for it to implode as a consequence.
Another subject that is the object of a lot of the divisive talk around this film is the violence. Anyone who knows the Joker's character is bound to understand that the violence in which he bathes is part of his signature, it is what makes him such a threat to himself and the world. The movie takes on an approach of this violence in such an impactful way that there isn't a single moment that felt gratuitous. Every single second of violence was delivered with a purpose, an intent to transform a character, to redefine him, to set him free and retorque, not just against the people who were always ill-intentioned but society itself.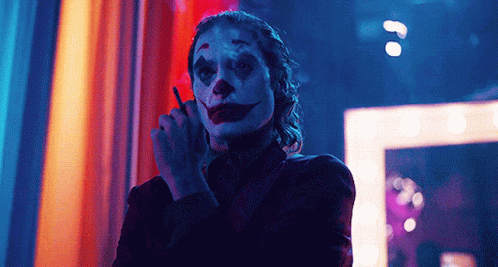 This also leads me to mention the role that plays Gotham in Arthur Fleck's transformation into the Joker. The story follows a troubled man restrained by societal boundaries who seek help wherever he can to stand tall and continue to function as a cog among others in his oil-stained and crime-ridden city. While his place in it is only secure if he can play by the rules of Gotham, we are offered a cruel and agonizing point of view where society continuously rapes him into unleashing an impulsive and unmanageable reaction. It's this exposition of his place as an individual against a society that is unable to listen to his needs that essentially contributes to his metamorphosis.
As the vessel of neurological, psychological and sociological issues, Arthur Fleck was always bound to be a ticking bomb. It's through spontaneous laughter and dances that he could find a form of happiness and emancipation that he always sought in Gotham. He never meant to become something bigger than life but by setting himself free from the invisible restraints in his city, he became what we all know as the Joker.
If you haven't done so already, then it is in my duty to recommend this stand-alone chef-d'oeuvre to you.
Joker (2019) is an excruciatingly exquisite character study of an iconic comic book villain that beautifully yet tragically portrays the infinitely complex layers of a man internally and externally destroyed by a city in which his self is intimately peeled away, layer by layer, until his psyche becomes one with his body.
---
Joker (2019) is out in theatres since October 4th, 2019.
---
Note: If you have read my whole review, then I thank you very much for your time and want you to know that I really appreciate it.
---
Have you seen Joker (2019)? Will you? What did you think about it?
Share your thoughts with me!
---