Hello ladies & gentlemen,
Who doesn't love the anticipation of new releases and things that they plan on doing? Every month there seems to be something new and exciting ready to hit the market for our consumption.
Being ready to embrace them with open arms is all we can really do.
To showcase this, I'll be sharing my top 3 for each category of things that I look forward to this month right here, right now!
TO BE READ
BOOK RELEASES
COMIC BOOK RELEASES
TV SHOW RELEASES
I'm a bit skeptical about this show but I'm a sucker for anything that's related to Gotham and will probably see for myself if it's any good!
The first episode premieres on October 6th!
The fourth and final season of this mind-blowing series is just around the corner and I hope it'll give fans the finale we all want!
The first episode of season 4 will premiere on October 6th!
While the fanbase has roared their unease about a TV series based on the masterpiece by Alan Moore, especially with a pretty good movie that did the job, I'm excited to see how this HBO series will turn out!
The first episode premieres on October 20th!
MOVIE RELEASES
By far the one DC movie I have been waiting for all year is now just a couple of days from release. You can expect me to see it at least 10 times in theatres. Maybe three times at the premiere too? 🙂
Out on October 4th!
My favourite TV series of all time now gets a movie sequel for me to squeal and love about. I sure ain't going to miss out on this one! Can you tell how much I love this month????
Out on October 11th!
10 years after the fun zombie movie by director Ruben Fleischer comes the surprise sequel! Will it dominate or flop the box office? To be determined.
Out on October 11th!
PERSONAL LIFE
I think October is the month where all the pieces smoothly settle into their slots and the machine starts to run at a steady pace with no issues. There's a lot of super exciting shows and movies that I have been waiting for such a long finally coming out and they are spread out quite perfectly throughout the month, making me want to work hard and then get rewarded at the end of each week! Even reading-wise I feel like I got some really great books queued up and it'll only be a question of time-management if I want to get through everything I want to do.
I also have a three-day seminar outside of my city, a couple hours drive from home, to attend this work-related event at the National Police Academy and look forward to meeting a bunch of fantastic folks who work hard every day to prevent crime. I think I can safely say that October is shaping up to be a fun month!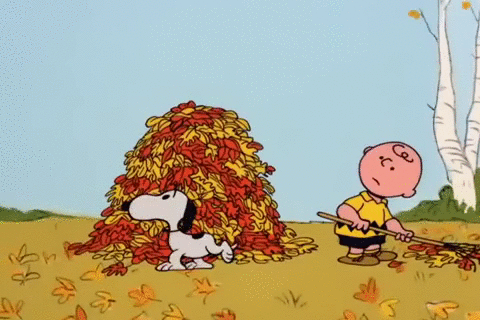 ---
Thank you all for checking out my monthly anticipation post!
Now tell me what you're looking forward to this month! Any new releases? Anything exciting you plan on doing?
Yours truly,