Hello ladies & gentlemen,
The month has come to an end and it's time to do a quick wrap-up of what's been done.
Reading Breakdown.
Novels read: 5.
Comic books read: 8.
Manga volumes read: 8.
BOOK REVIEWS
The Wolf's Call by Anthony Ryan
The Gutter Prayer by Gareth Hanrahan
The Turn of the Key by Ruth Ware
And Then There Were None by Agatha Christie
Wrath of Empire by Brian McClellan
COMIC BOOK REVIEWS
Alien 3 by William Gibson
The Green Lantern (Vol. 1): Intergalactic Lawman by Grant Morrison
Batman: Detective Comics (Vol. 6): Fall of the Batmen by James Tynion IV
Aliens: Resistance by Brian Wood
Batman: Detective Comics (Vol. 7): Batmen Eternal by James Tynion IV
The Massive (Omnibus Vol. 1) by Brian Wood
The Batman Who Laughs by Scott Snyder
Batman: Detective Comics (Vol. 8): On the Outside by Bryan Hill
Justice League (Vol. 3): Throne of Atlantis by Geoff Johns
TV SERIES/MOVIE REVIEW
Constantine (2005)
The Boys Season 1 (2019—)
MISCELLANEOUS POSTS
How Do You Juggle Multiple Social Media Platforms?
The Seven Deadly Sins Book Tag
---
TOP BOOK
There's no way I could've picked one and there's nobody who's going to stop me from mentioning all three! Check out their reviews for my thoughts on these beautiful books!
LEAST FAVOURITE BOOK
TOP TV SERIES/MOVIE
I got around to checking this movie out… Let me just say… It's an incredible cinematic accomplishment that successfully conveys the madness of war and its effect on the mind and emotions of mankind.
The beauty of the chaos is also so palpable. This is no doubt a classic masterpiece where every little detail can be dissected to unveil the insanity of our behaviour.
5 outta 5 stars.
CURRENTLY READING
PERSONAL LIFE
I got so used to this month's summer vibes and enjoyed diving into all the books/comics/shows/movies that I've checked out this month. I had such a blast writing down so many reviews too and loved the support everyone had for whatever words I was vomiting onto y'all. I felt like August was the moment to catch up on some good reads because September is clearly packed with a gazillion new and exciting releases! Around the end of the month, my significant other came back from her vacation trip abroad and it was such a relief to have her back physically in my daily life! I honestly can't wait for whatever September has in store for us.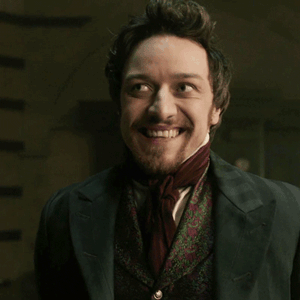 ---
Thank you all for checking out my monthly wrap-up and don't forget to check out any posts that might interest you or that you might have missed out on!
So what's going on with y'all? What have you discovered this month? What are your thoughts on the books/TV series/movies I've checked out?
Yours truly,