Hello ladies and gentlemen,
I saw this tag over at the great Bookstooge's domain and then was tagged by the wonderful duo, Ola G and Piotrek at Re-enchantment Of The World. I also found out that the amazing Sophie @ Blame Chocolate tagged me for this tag over two years ago—better late than never hihi.
Thank you guys for inviting me into acknowledging my inner sins.
---
GREED
What is the most expensive book you own? Which is the least expensive?
I think this easily goes to my absolute edition of one of the greatest Batman stories out there: The Court of Owls by Scott Snyder. Feel free to check out my review to understand why I dropped big bucks on this bad boy.
My least expensive book will have to go for a very fortunate purchase a long time ago where I managed to snatch Jeph Loeb's and Tim Sale's excellent three-piece Batman stories: The Long Halloween, Haunted Knight and Dark Victory. Each for 0.01$. Imagine the luck.
GLUTTONY
What book or books have you shamelessly devoured many times?
There aren't a lot of books that I had the chance to read multiple times considering that I prioritize new reads over rereads for the time being. However, I will mention that The Killing Joke by Alan Moore is a graphic novel that I could reread a gazillion times and learn something new every time.
During my high school and college education, I also have to mention that I probably read L'étranger by Albert Camus at least 5 times. It's one of those mandatory books that you just can't escape from in your French education system. At least out here in Montréal.
LUST
What attributes do you find most attractive in your characters?
Intellect, wisdom, clever, tactical interventions, meticulousness, calculative, strong sense of morality, heroism…
Sounds a lot like a certain hero…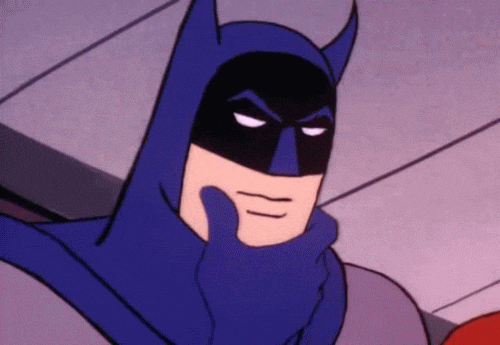 ENVY
What books would you most like to receive as a gift?
It is a dream of mine to own a library with every single book by The Folio Society. Every book they got is a work of art, just look at the new A Game of Thrones edition they released. I don't own any yet but I know I'd be squealing with joy with one of them in my hands! PRIDE
What book or books do you bring up when you want to sound like an intellectual reader?
This one is pretty easy… I'm mostly surrounded by non-readers and it really doesn't take much to make myself sound intellectual. I could invent authors and I'd probably pass for a nerd or something. Against those who have a little bit of literature knowledge, I'd probably always go with a Russian author… I mean Fyodor Dostoyevsky's Crime and Punishment is my all-time favourite novel after all!
SLOTH
What book or series have you neglected out of sheer laziness?
For countless years I have been saying that I need to binge through the Harry Potter and Percy Jackson books and here I am, still haven't cracked them open although I have the complete collection picking up dust on my shelves. At least for The Boy Who Lived, I told myself that I would dip my toe in that ocean when I'll have forgotten good chunks of the movies—yes, I'm up to date with all the movies. 🙂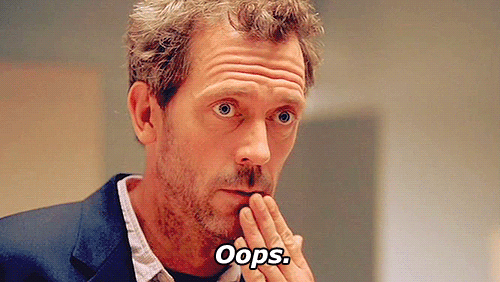 WRATH
What author do you have a love/hate relationship with?
I'll gladly give this one to good ol' Frank Miller. He has done so much for the comic book medium and even revolutionized how Batman was perceived by everyone but he can also produce some of the worse comics in the business.
---
Although I have no idea who did or didn't do this tag, I'll still try and point my finger at some folks. Do not fret if you have already done this or don't feel like doing it! Consider this an act of recognition of your utter greatness. 😀
Till next time,