Hello ladies & gentlemen,
The month has come to an end and it's time to do a quick wrap-up of what's been done. 
Reading Breakdown.
Novels read: 4.
Comic books read: 4.
Manga volumes read: 12.
BOOK REVIEWS
Dragonslayer by Duncan M. Hamilton
Crowfall by Ed McDonald
The Toll by Cherie Priest
Jade War by Fonda Lee
COMIC BOOK REVIEWS
Lowlifes by Brian Buccellato
Umbrella Academy (Vol. 1): The Apocalypse Suite by Gerard Way
Polar: Came from the Cold by Víctor Santos
Xerxes: The Fall of the House of Darius and the Rise of Alexander by Frank Miller
Death Orb by Ryan Ferrier
Umbrella Academy (Vol. 2): Dallas by Gerard Way
Superman Unchained by Scott Snyder
American Gods (Vol. 2): My Ainsel by Neil Gaiman
Justice League (Vol. 3): Hawkworld by Scott Snyder
MISCELLANEOUS POSTS
How Do You Remember What You Read?
My Europe Trip 2019
---
TOP BOOK
LEAST FAVOURITE BOOK
TOP MOVIE/SHOW
How could I not? Tarantino's 9th film came out in theaters and I had to check it out.
An homage to Golden Age Hollywood, its movies, and its actors. Tarantino does a successful job in interweaving multiple plot lines together and offers an insightful look at the business and the real-life historical events (think Sharon Tate and Charles Mason but with a twist) that encompasses that time period.
Brad Pitt and Leonardo DiCaprio also deliver another exciting and fantastic bromance movie with perfect chemistry.
4 ½ stars outta 5.
CURRENTLY READING
PERSONAL LIFE
This was a helluva month! During the first half of the month, I was on vacation, off on a tour of some fantastic cities in Europe with my girlfriend. It proved to be some much-needed time off from work and University and I'm really glad that I did so. There was just so much to learn and discover… And especially to realize that sometimes you can be stuck in a routine without knowing it and at the rhythm you're going, you can cause more harm to yourself than anything.
While returning from vacation and leaving behind all the freedom of going off on an adventure is painful, returning to your daily responsibilities was even more of a kick in the butt. I was still glad to see my family and friends again and even more to find solace in all my precious books at home, offering me a helping hand as I come running to them to escape from life every day!
What July thought me was that happiness is to be earned and that sometimes you got to work hard for it before you can enjoy it. And so, I'm back to the grind!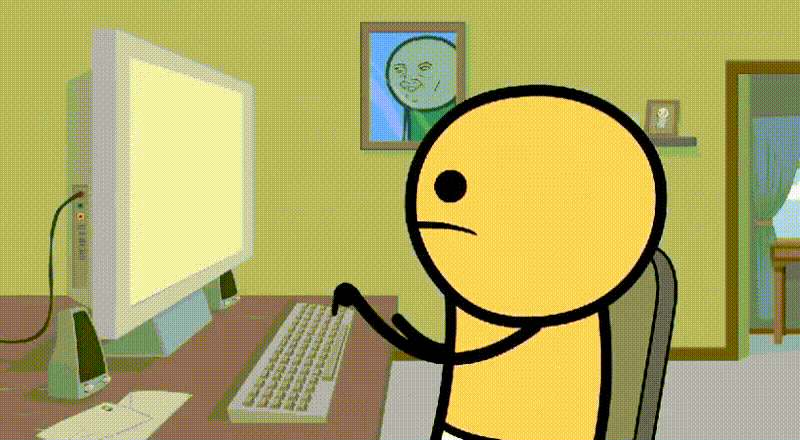 ---
Thank you all for checking out my monthly wrap-up and don't forget to check out any posts that might interest you or that you might have missed out on!
So what's going on with y'all? What have you discovered this month? What are your thoughts on the books/TV shows/movies I've checked out?
Yours truly,