Hello ladies and gentlemen,
From the 21st of June to the 15th of July, I did what every normal person would do and took some time off from work and University to go on vacation. While I usually find enough peace of mind by staying within my city, I never really embraced the idea of traveling abroad to purge my soul from all the accumulated stress and hard work of everyday life. Until now.
The last time I crossed the ocean was over a decade ago and I was way too young to appreciate the adventure, especially when I had nothing to do with the preparation for it.
For this summer vacation, I took those 3 weeks off to visit 4 completely different European cities with my girlfriend by my side: Amsterdam, Berlin, London, and France.
Since her mom had a beautiful place in the south of France, it was the perfect headquarters for our adventure as it not only served as a home for my time there but also as a shelter for recuperation between each trip. I couldn't have been more grateful for the heartwarming hospitality that came with the place and in the opportunity to meet her mom as well.
When it comes to going on vacation, I've noticed that it often varied with every person's personality and their passion in life. While some look to stay by the water and tan their vacation away, some prefer an educational foray into a city while others try to have a balance of everything.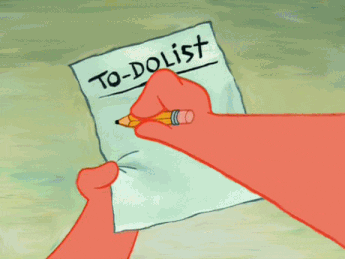 What I will always privilege during my trips can be summed up with four points: food, architecture, everyday life, and books.
So today I wanted to share some highlights of my trip with you guys without going in depths on all the crazy stuff I might have witnessed and without sharing a day-by-day journal of it all.
Here's my trip divided into four sections for the four countries we visited!
---
One thing I had never realized until it was too late when it comes to Amsterdam is the omnipresence of bicycles. This city is dominated by them. Riddled with beautiful gingerbread-style buildings and canals, it was quite wonderful to go from one block to another without ever needing to take any public transportation. There's honestly something really enticing in exploring all the streets as they always have this peaceful aura embellishing them.
This slideshow requires JavaScript.
There were some really nice bookstores scattered around the city, some with urban styles while others had an old school atmosphere to them. I mostly enjoyed exploring the independent secondhand bookstores as they all had their own personal touch to them. Luckily for me, English books weren't hard to find in Amsterdam too!
I only got my hands on three books during my stay in Amsterdam but they were important reads! This was also the city where I decided that I would start a collection of Elie Wiesel's classic novel in multiple languages.
The most important thing I really wanted out of my time in Berlin was to have a taste of currywurst (a spicy fast food dish). My memory of it when I last visited Germany was vague but glorious as I thought it was one of the simplest but tastiest things I ever ate back then. It didn't disappoint, although I burned my tongue and my stomach with it. But hey! German food is just good food! Otherwise, Berlin turned out to be one of the most cultural experiences with its rich history of World War II. It was hard not to see the impact of the war on the city but also on its touristic attractions. The museums we visited all reminded us how much we take life for granted and that there was a time (even today) where people are capable of horrid things.
This slideshow requires JavaScript.
There were also so many wonderful bookstores in Berlin that were all worth checking out even if their specialty wasn't your cup of tea. The cleanliness and repertoire of some of the bookstores are truly mesmerizing. I didn't really get the chance to visit the used bookstores there since they were all located a lot further away from the center but at least the rest was amazing!
I had the sad surprise to find out that there wasn't any printed German edition of Elie Wiesel's Night. I had to compensate by finding some other souvenir that a collector like myself could content with so I hunted down the German edition of The Killing Joke. I also accidentally stumbled upon the book that inspired the first season of True Detective; I was so happy!
I personally found that London was an extended version of Montreal with its multicultural presence and its everyday life. I would have no trouble moving to such a city, especially when I could find just about everything I need. I got to mention that one of the main reasons I wanted to visit London also turned out to be the biggest disappointment: Big Ben. I won't even bother putting up a picture of that thing, it was such a sad but hilarious realization. For some reason, the whole tower is under renovation/construction so all you could see was its clock and nothing more! Otherwise, the historical landscapes that are well-known in London all satisfied my cultural desires.
This slideshow requires JavaScript.
Without any surprises, this is the city where my bookworm heart went wild. There were so many places to visit, from Waterstones to used bookshops but my favourite little gem of a bookshop has to go to Word On The Water, a little bookshop within a little boat where I also got my hands on a pretty edition of The Prince by Machiavelli. The Forbidden Planet London Megastore also merits all the love in the world with not only a stunning collection of geeky material but also comics, books, and mangas! They also have amazing signed editions out there. It's where I landed my signed copy of Crowfall!
As you can see, I got my hands on a lot of awesome books in London. One of the greatest steals was a used copy of Jim Butcher's Storm Front which also turned out to be SIGNED. What are the odds???
This slideshow requires JavaScript.
I ended my vacation by spending the last week in France where I learned to love nature. From being a city kid to a villager turned out to be quite the change but an appeasing one that allowed me to embrace the beauty of the world. It's worth mentioning that the weather out there is killer and that sometimes it quickly made me miss my super cold winters with plenty of snow but also a warm home where you can hide from it all. That being said, I'll give the south of France all my respect for its beauty. It really is mesmerizing.
This slideshow requires JavaScript.
Considering that I was located in the south of France, my girlfriend made me realize how lonely some of the readers out there must be, especially those who love comic books. I won't forget how kind and happy those geeks were in helping me find what I wanted to find and I could only imagine how happy they must be in finding people who enjoy what they love as well. If anything, it made me appreciate you guys for always reading my content and for sharing with me!
I successfully got my hands on the French edition of both Elie Wiesel's classic and The Killing Joke without too much of a hassle. I wonder what will be the next edition I'll hunt down in the future.
---
It's safe to say that my trip was a complete success and that I'm eternally grateful to have had the chance to spend it with my girlfriend; thank you for being amazing! I miss being out there and not having any daily responsibilities to take care of but man, that's life. You just got to earn those moments and make the most out of them when you get the opportunity to do so.
Do you live in any of these cities? Have you ever visited them or dreamt of it?
Till next, time!
---