Hello ladies and gentlemen,
After seeing IgnitedMoth share her stats so far this year, I thought it would be a good occasion to do something similar as well and see how 2019 has been so far for me!
Without further ado, let's do this!
---
READING
Safe to say that there was no way that I would fail my Goodreads challenge. Remains to be seen how many books I'll have read by the end of the year with a year-round consumption of mangas, comic books, and graphic novels! 😀
TOP BOOK
Of course, the grand finale to Mark Lawrence's trilogy wins my vote for the best book so far in 2019! Check out my review for more on my thoughts!
TOP COMIC BOOK
Although I had already read this story arc as single issues a couple of years ago, revisiting it in this edition was just too wonderful! Check out my review here!
TOP MANGA
There were a couple of great tankōbon volumes that were amazing so far, especially in my re-read of Naruto and Dragon Ball Super, but I want to give this series (especially volume 6) a shout-out for how much fun I'm having with it right now. If you love superheroes, you should out this quirky, fun and inspiring series
!
MOVIES
One thing I wanted to change this year was to watch fewer shows to make room for more movies and I'm actually quite happy with the result with over 55 movies logged in so far. I'm convinced I'll be checking out just as many before 2020 arrives.
TOP MOVIE
By far the best movie I saw this year! It was part of my watchlist of movies nominated for Best Picture at the Oscars, and thankfully it won plenty of other awards, especially for the actresses! Highly recommended!
BLOGGING
It has been a peculiar year for Bookidote but nothing that should worry anyone. My co-blogger has been pretty absent due to personal reasons which led me to share contents that reflects a lot more of my taste over on Bookidote. While I had no issue with that, I know that many followers who were interested in her YA content or ecstatic-personality bookish posts were absent but hey, we can't please everyone, right? 🙂
What I did love was to share a lot of my comic book/graphic novel reviews with everyone and I'm happy to know that a lot of you guys still appreciated it and interacted with me on that regard. To all those who still enjoy Bookidote for what it is today, thank you and I will always love every second you spend with me!
Throughout summer, I still plan on sharing similar content, from the occasional bookish posts to reviews of books, comics, and movies. Again, thank you to all those who still interact with me and I hope you'll still love your stay with me! 😀
PERSONAL LIFE
This year marked the beginning of my PhD degree in criminology and I am now a year into it with around two years left to it. It was an interesting process that led me to sharpen my thesis ideas and got me to focus on my career perspectives and what exactly tickles my fancy.
As I work on the side as well at a provincial police headquarters, I also got around to reflecting on what exactly I wanted to do with my life and my degrees. On one hand, while a research life gets me to be fully invested in theories and practical ideas, it remains a world of struggle to be financially stable as you attempt to grab onto all the financial support you can get (funds and grants). On the other hand, working for the government allows me to be of immediate and practical use while having financial stability. I guess I'll have to make some important life decisions in the coming years, that's for sure.
I also had the chance to go to a conference and present my Master's degree thesis in Gatineau, Canada for the 87th ACFAS Congress, which turned out pretty good although it was raining dogs and cats on that day!
Otherwise, life has been beautiful alongside my girlfriend who has been tremendous on all fronts, bringing unparalleled happiness on a daily basis. This year couldn't have been what it was without her constant support and bright smile. Sometimes it's with someone that you truly get to appreciate all the little things in your environment. Thank you, Caroline. ❤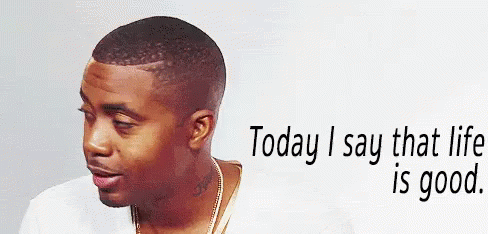 ---
If anything, this year has been pretty good to me so far and I hope 2019 plans on ending on a good note as well!
How was your year so far? What recommendations do you have for me?
Till next, time!
---