Title

: Justice League.
Universe: Worlds of DC (unofficially known as the DC Extended Universe).
Rated: PG-13.


Director

: Zach Snyder.
Screenplay: Chris Terrio & Joss Whedon.
Story: Chris Terrio & Zach Snyder.
Release Date: 2017.
Runtime: 120 min.
Genre(s): Action, Adventure, Fantasy, Science-Fiction.
Cast: Ben Affleck, Henry Cavill, Amy Adams, Gal Gadot, Ezra Miller, Ray Fisher, Jason Momoa and many more!
Budget: $300,000,000.
Opening Weekend: $93,842,239.
Box Office: $614,729,668.
My Overall Rating: ★★★★★★★★☆☆ (8/10).
---
---
The long-awaited live-action adaptation of the godliest team of superheroes out there is finally here, but is it what fans wanted? Following the events of Batman v. Superman: Dawn of Justice, the movie looks to deliver the ultimate reunion between some of the best DC heroes and to put director Zach Snyder and his DC movies back on the podium. With the director having to step down from his directorship to deal with the loss of his daughter by suicide, director Joss Whedon stepped into his shoes and completed this project for the world to indulge these heroes' adventure. However, Zach Snyder's filmography with comic book movies has been often criticized for its gloomy and dark tone, and the world remained split in their appreciation of his cinematic vision. With Joss Whedon's implication confusing everyone's ability to point fingers at who to blame for their dissatisfaction, Justice League ended up being another DC movie by Zach Snyder submerged with mixed reviews and much more hate than it ever deserved.
What is Justice League about? As the world plunges in chaos and fear with the strong belief of an impending alien invasion now that Superman is out of the picture, Bruce Wayne finds himself investigating mysterious creatures known as parademons only to conclude that he needs to build an alliance by recruiting special heroes to stop these enemies from far away from bringing their own form of destruction to Earth. With almost 20 years of experience under his belt, Bruce Wayne seeks out the help of Diana Prince (Wonder Woman), Barry Allen (The Flash), Arthur Curry (Aquaman) and Victor Stone (Cyborg) as they all possess a particular set of skills that would spare the world from knowing its end. As the recruiting progress, the threat grows and the great Steppenwolf makes an appearance and unveils his plan to reunite the Mother Boxes to create the Unity, the one thing that would not just destroy worlds, but also transform them into his birthland.
Let's get it out of the way. I do not fall into the camp of those who found a passion for hating this movie. I've seen it more times than I could count—all right, maybe four times—and each time I found myself having a good time as well as an undying thirst for a fully unedited Snyder cut as soon as the credits rolled out. However, I will start off by saying that this movie could've been way more than what it was, but it was ultimately an excellent comic book movie. It has an extremely simple plot with an unmemorable villain—who never should've been the main villain in the first place—and heavily relies on CGI effects for a grand majority of its scenes, but the trepidation that comes with a lot of the action sequences is too overwhelming and epic to overlook. It is also worth mentioning that Clark Kent's mustache controversy is indeed a ridiculous obstacle that was horrendously handled, but it doesn't take away from any of the character's glorious moments.
What particularly had me excited about this movie is the introduction of heroes that haven't yet had the chance to be fully seen on the big screen, notably The Flash, Cyborg and Aquaman. While the CW Network's The Flash, played by Grant Gustin, is loved by many, I truly admired Ezra Miller's take on the character. In fact, the comic relief that his character brings to the table, as well as the shy, awkward and nerdy portrayal of Barry Allen, is truly refreshing and brought a smile on my face. Jason Momoa's Aquaman was also fun to watch although he turned out to be quite useless far more often than not. I will never forget that one sequence where he gets slapped away right at the beginning and isn't seen for the rest of the battle. Clearly, they didn't know what to do with him there. Luckily for us, Aquaman recently got his own movie to fully explore his character and abilities. Finally, there's the good ol' Cyborg. Played by Ray Fisher, I believed his character would have a quintessential role in this movie since it was the case in the comic book story on which the movie is based on, but several modifications were made. His character still remained intriguing with his origin story explored but also his search for purpose in life.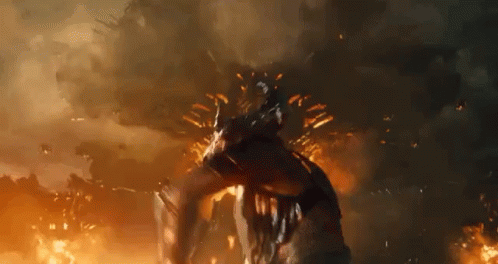 Obviously, DC Comics and Warner Bros did not plan on ending their universe with Justice League since several other movies were queued to be produced henceforth, including Justice League Part Two. In fact, the Easter eggs planted in Batman v. Superman : Dawn of Justice and with Steppenwolf's objective in Justice League, it was clear that the goal was to create the ultimate entry point for Darkseid to appear. However, what we instead got was a unidimensional villain whose utility is limited to being a practice run for the Justice League as they learn to work together and exploit their strengths to try and defeat him. It was, in fact, clear with the direction this movie took, without looking at the grand scheme of things, that several other movies should have been released beforehand to better develop certain characters and to give some of the key plot points much more emotional depth than what they got, especially regarding Superman. However, for what it is, it remained a fun comic book adventure that unfortunately had to suffer from the theatrical cuts by Warner Bros.
Justice League (2017) is an action-packed superhero reunion that relies heavily on CGI-effects to delivers its straightforward plot and entertaining banter.
---
Justice League (2017) is based on Geoff Johns' Justice League: Origin comic book story arc.
P.S. There's one mid-credit scene and one after-credit scene worth sticking around for!
---
Have you read any Justice League comics?
Have you seen Justice League (2017)? What did you think about it?
Share your thoughts with me!