Hello ladies and gentlemen!
Just like everyone out there, it is time for me to also share my top/worse of 2018 and give you guys a little look at what I'm excited for in 2019!
You can expect this post to be on the slightly longer end of the spectrum as well. Do note that not everything that is listed were necessarily released in 2018. This is all about what I've read/watched during that formidable year!
P.S. All pictures can be clicked to be redirected to my reviews or towards Goodreads/IMDb for more information!

Feel free to share your thoughts on absolutely anything and everything! 😀 
---

It has been a truly fascinating year of reading as I've cranked up the number of comic books, graphic novels and manga that I consume. My desire to rediscover manga during summer got me to visit and revisit so many series and I think 2019 will likely see my numbers explode exponentially in that regard. I've also indulged so many more comic books and graphic novels and have never been happier about it. There's just so many of them that I want to read that I'm not surprised that I let it take over my reading habits.
Sorry to those who thought I might calm down on my comic book/graphic novel reviews. I don't think that's going to happen. 😀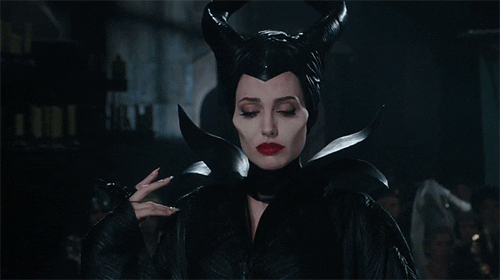 It is impossible to pick one out of these. It was already a pain just cutting it down to five. But if we speak strictly about 2018 releases, it would come down to the greatest debut of the year (The Grey Bastards) and the greatest sequel of the year (Grey Sister)!

They might have all won in this category, but they aren't bad books at all. They all got 3 stars from me. If I were to pick one, I'd go with Ball Lightning by Cixin Liu. The writing style just wasn't my cup of tea.

Now this is just as hard to pick as my top book of the year. Way too many great comics were read. However, I'll give it to Saga (Vol. 9) by Brian K. Vaughan. As the writer decides to take a break on this phenomenal series, he also leaves fans with one of the most tragic cliffhanger of all time. I'm not crying. You're crying. 😔

Besides the whole New Age of Heroes line-up, I'll give this achievement to Wonder Woman: Earth One (Vol. 1) by Grant Morrison. What a mess.

This isn't actually a top 5, it's just the five out of six manga series that I started to read this year and have been enjoying. 😂 I'll easily give top manga to Naruto since I'm re-reading it with my better half. 😍

It has been a great year for shows again, but I've heavily cut down on my consumption of these to make more time for movies. I'll however give top show to season 4 of Better Call Saul. What. A. Show.

Spider-Man: Into the Spider-Verse was visually revolutionary and had brilliant story-telling. It would in fact be wrong to not consider it the greatest surprise of the year.

This is the only category that I have no problem tagging The Strangers: Prey at Night as the worse of the bunch. It really is the worse movie I've seen in my whole life. HORRIBLE. GARBAGE.

Super excited for the new releases in 2019. Holy Sister however wins this category since it is the finale to a series I've thoroughly enjoyed from the start!

So many great books I need to get around to. I'm definitely going to force myself to at least read these five in 2019. Putting them up here on this post is the ultimate way for me to make sure I keep my "promise". 😀

I own all of these and have yet to get around to them. I have to change that and these will be the priority for 2019.

Sort of still surprised that I haven't seen all of these already. I'll change that for 2019. I'll feel like a changed man once I do. 😀

I'll need to read more of my own books, especially all the SFF and classics I own.

I'll continue my foray in the world of manga.

I'll keep on going strong in my comic book and graphic novel consumption.

I'll try and read at least one French book to make my French-self proud of my French-self.

I'll attempt to apply a much more mixed approach in the type of posts I put up (two bookish posts per month, one novel review per week, one movie review per month, as many comic book and graphic novel review every month, etc.)

I'll need to reinforce my blog hopping methodology (I'm likely to discuss this in my future bookish post)

To all the new followers who happen to fall upon this blog.

To all those who dare read my lengthy content.

To all those who take the time to share a word or two on my posts.

To all those who stick around even if they aren't likely to read the same things as I do.

To all those that I gladly call friends with the number of online years we've spent together.

To all those who are patient, kind and understanding towards me, but also towards my very-busy-outside-of-this-blog co-blogger.

To all those who look forward to hanging out with me in 2019.
---
And to end this post, I'd like to wish everyone a Happy New Year and many beautiful moments in 2019.

May we be blessed with the greatest projects and have the best of stories to tell one day as we look back on our lives.

Stay safe and take care everyone!