Hello ladies and gentlemen!
I feel like it has been years since a tag has graced Bookidote and there isn't a better occasion than today to profit from the little time I have now to squeeze one into my schedule. 😊
Thank you so much to the one and only Orangutan-Librarian for this! If you have never had the chance to be in awe by this monkey's eloquent writing style and wonderful sense of humour, then you've clearly been living under a rock! Go visit that blog as soon as you can! 😁
---
1) Where do you typically write your blog posts?
I always write my blog posts at my desk and on my computer. In fact, I like to believe it's my Batcave. 😁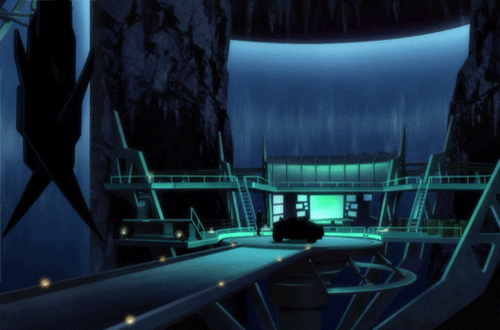 2) How long does it generally take you to write a book review?
I've always tried to avoid looking at the time when I start a book review since I know I like to take my time with them, but if we take into consideration all the picture-taking, editing, draft-copy-writing and revision-doing, I'd say it would maybe take me a grand total of 5 hours. But I can assure you I can do it in 1! 😣
3) When did you start your book blog?
July 2015! It'll almost be 4 years since Bookidote was born. My, how time flies! 😯
4) What is the worst thing about having a book blog in your opinion?
Not having enough time to drop by every single one of your blogs on a regular basis! Sometimes you just wish you were a highly-sophisticated artificial intelligence with acute multi-tasking skills!
5) What is the best thing about having a book blog in your opinion?
Ahhh, if it weren't for the insane support you guys show all the time, this wouldn't be one of the best hobbies out there! 😊
6) What blog post have you had the most fun writing so far?
I usually have fun writing all of them, but I guess I'll just go with the last bookish post I took the time to do!
Check it out here: "What Makes a Good Book-to-Film Adaptation?"
7) What is your favourite type of blog post to write?
As odd as it may be a bit obvious from the kind of content I dish out all the time, reviews are my favourite posts to write! It's my ultimate creative outlet and I doubt it'll change anytime soon! 😋
8) When do you typically write?
I'm a very nocturnal person and my most brilliant ideas come out at night, past midnight. But… it has to be before 4 in the morning. After that, brilliance turns into madness. 🙄
9) Do you review every book you read?
I try to review all the novels I read but I do not review all the comics and manga I read. That would be just too much for this blog. You can always find my thoughts on everything on Goodreads though. I always leave a word or two on everything I read there. 😁
10) How do you write your book reviews? With a cup of coffee or tea? With Netflix? Cuddled with your fur baby?
I'm usually focused on my desktop computer, typing away everything that goes through my mind. I don't really have any particular habit while writing book reviews, but I usually have instrumental music going "hard" in the background. 😂
11) When do you write your book reviews? Right after finishing the books? Two weeks after finishing the book?
I usually always write them right after finishing the book or a day after. The extra day gives me enough time to really gather my thoughts and write something remotely coherent. 😋
12) How often do you post?
I usually always have 3 to 4 posts per week, occasionally back-to-back and I leave the rest to my co-blogger. I find this works best with what I want to share with everyone without overloading myself! 😁
---
Hope this wasn't too bad for the first tag in countless years! I'll now tag (without attaching any obligation to do it):
Paul @ Paul' Picks
Sophie @ Beware of the Reader
Ola and Piotrek @ Re-enchantment of the World
Bookstooge @ Bookstooge's Reviews on the Road
Jack C.J. Stak @ Random Melon Reads
Shalini @ Shalini's Books & Reviews
Norrie @ Reading Under the Blankie
Hamad @ The Book Prescription
Beth @ Reading Every Night
Jennifer @ JenChaos Reviews
---
UNTIL NEXT TIME,