F
inding people who love the same things as we do is sometimes one of the hardest challenges in life. You find yourself in front of something that makes you feel all sorts of things and need someone on who you could simply dump it all on and expect that that person will completely understand you and will hence unload their own thoughts and feelings back on you.
That's where the blogging community comes in.
A virtual world where there's someone left and right, up and down, who's just been waiting after you their whole life.
If there's one thing that is undeniable about being part of a blogging community, it is this opportunity to find people who love the same things as we do. Whether it's books, comics, shows or movies, this community assures us that there's always someone on the other side of the phone who is ready to fangirl/fanboy with us, and that is amazing.
By having all these wonderful folks gathered into this virtual universe we also find ourselves connecting with people
who understand all the glorious bookworm moments we encounter, but also the struggles that only a reader could relate to
. These moments of
empathy
from all of us in the blogging community reminds us that we're not alone, even if there isn't a breathing soul out there in our real-life social circles who bothers to pick up a book for their personal enjoyment.
Do you know how satisfying it is to also run into folks who destroy our sandboxes wide open in order to see things differently? People in the community help us look at things differently, especially things that we might have thought were completely figured out and free of any different interpretation. This intellectual stimulation that is mostly done unconsciously through interaction and sharing of thoughts is what makes this blogging community so beautiful.
With time, it's sort of inevitable that this kind of interaction develops into a friendship that you will cherish for a very long time in your life. You come to acknowledge that all the back-and-forth with certain bloggers have influenced you positively in one way or another and that every interaction with them is precious to you.

While bonding with all these wonderful bloggers has been incredible, it's hard to not notice all the obstacles that you can run into. One of the biggest ones worth noting is the distance. Most of us don't live next to each other. The odds of being neighbours are incredibly slim, and a bit demoralizing when you realize there are oceans separating some of us. Wishing that we were just next door from one another is really just a bookworm's dream.
With distance also comes the various time zones. There's nothing like knowing that you'd have to wait a couple of hours before getting an answer from that blogger friend of yours and then having to wait a couple of more hours before you wake up to answer back. This simply diminishes the possibility of having conversations with them even more. And then we have to take into consideration the whole issue with schedules and all the things we all have to do outside of blogging. No one is spared of responsibilities after all.
It's also worth noticing that there are cliques that are formed within the blogging community that are sometimes impossible to break through. The relationship between some bloggers is so intense that communicating with some of them feels like a life-threatening task. Maybe a bit of an exageration, but it's no lie that some people prefer sticking to their group of friends rather than building relationships with all those curious and shy folks who wishes to bond over a book or two.
And then there's the platform on which we all are. Some don't use any social media application, while others prioritize certain applications over others. While one blogger is intensely active on Twitter, the other might be much more present on Instagram. The impossibility of being everywhere at the same time makes connecting harder, and ultimately forces us to be selective in what we want or don't want to do.

The biggest reason why we wanted to share all of this today with you guys is because of the loss of certain bloggers in the community in the past months. When you blog a couple of times a week consistently and keep this hobby as a part of your life style for a couple of years you sort of realize that there are people who come and go.
It is those that go that sort of had us realizing that life has a lot of surprises that aren't the kind you want to run into.
The death of bloggers is one of those and it is sometimes a truly shocking moment when you learn that someone you interacted with (even if it's just a little), isn't part our world anymore. Things like these can hit you hard—especially when you only learn about this news days or weeks later—and makes you wonder about all the bonds you currently have with bloggers and forces you to understand that theses forces that are always against us are here to stay and that the only way to deal with them is to never take anything for granted.
It is why we wanted to thank all the bloggers who take the time to interact with us and who bring a little bit of happiness into our lives with all the kindness they share with us.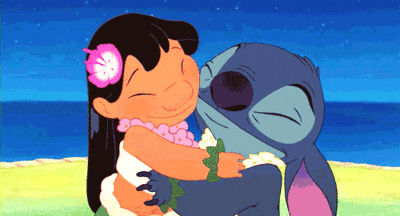 You are all so, so important to us and we mean it with all of our heart. It's easy to go every day thinking that you guys will always be there to support us, but it is important for us to let you know that you are all more than just likes and comments. You all more than just numbers that stack up at the end of the day. You are all more than just words left at the end of our posts to show your support.
You are all friends that we love and cherish.
Thank you for everything.
Yours,
Lashaan & Trang