Hello ladies and gentlemen!
Have you ever wondered about it? Why do we bother to review? Whether it's books, movies, consumables, or anything we possess, reviewing everything and anything is something that has become extremely recrudescent in our time.
But our reasons to sharing our thoughts with everyone else isn't always the same from one person to another. That would just be boring, right? 😉
Here's some of my reasons why I do what I do.
---
I'm not even going to lie. One of my own biggest reason for reviewing books is to have this palace where everything I thought about something is collected. The mind is a tricky thing and it won't abide to your desires unless you do something about it. Reviewing everything I read (even if it's just a sentence long)—on this blog, but especially on Goodreads—is my way to treat my future self with historical documentation to reflect upon when consumed by an urge to remember what he once thought of something. Enjoy, my friend! 😁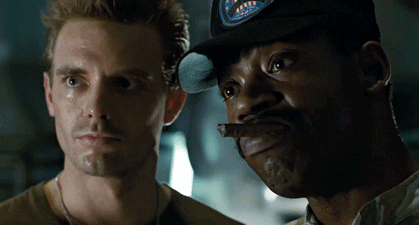 ---
You probably cringed hard at the very idea of it. I know I did. At this very moment I have no desire to read any of my earlier reviews. I can't imagine how ridiculous they are, especially in terms of style. But one of the reasons I do review is to keep myself mentally stimulated and to ultimately improve my writing style through repetition. After all, the more you write, the better you get at it. I'm sure in a couple of years when I finally decide to look back at my vocabulary, grammar, syntax and what not, I'll have a good laugh at my myself. 🤣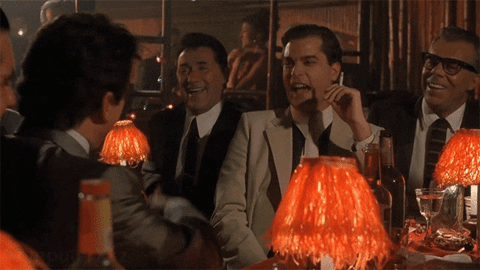 ---
This is pretty simple. You don't realize it till after it happens. It all comes down to the principles of hedonism. Don't we all agree that we live to increase pleasure and avoid pain? This is applied subconsciously throughout the whole reviewing world! We write to either help others avoid some of the worst possible experiences they could go through or encourage everyone to try some of the best ones we've been through. Yep. Pure altruism. We want to be as sure as possible of what we are about to get ourselves into! Then again, everything is very subjective and nothing is guaranteed. 😉
---
Not going to lie. It's a helluva feeling when you find other readers who have loved the same books that you did. Mutually reinforcing that love with constant bickering about the awesomeness of something is just plain awesome. Yes! Together we squirm with love! But hey! It's also just as fun to hate on something together. Oh, yes. I find it really cathartic when I'm not alone in my hate and am able to scream it all out with complete validation coming from the other end. 😏
---
Reviewing books is also how we build a book's and an author's reputation. With every positive review being spread out into the world (real-life and virtual), we encourage the purchase of another copy. Reviewing is also the way self-published authors get to be known and build their careers. It's why book reviewers are of such importance in the marketing era that we live in today. All social medias play a role that definitely was almost inexistent a couple of years ago!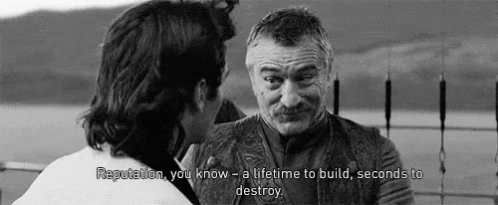 ---
Simple, right? We all have a voice. Maybe in real life you prefer to keep it to yourself, but online? You can let it roar and echo against all the virtual walls out there. And the best part? Only those interested will listen. Say what you want to say and don't let nobody suppress it. A voice is a precious thing and it can go a long way toward getting things done.
---
What about you?
Why do you review?
What makes you wake up one day and decide that today is a good day to write one up?
Until next time,