Hello ladies and gentlemen!
For those of you who don't know, young adult fiction is rarely my go-to form of literature. People who exclusively pass by Bookidote for that usually get what they come for thanks to my co-blogger Trang, but that doesn't mean that I don't like staying up to date with the latest trends in YA and to occasionally peruse the isles for some good YA books !
I do however have extremely high expectations for the ones I pick up, and I usually let Trang be the guinea-pig before I even dare crack open one of those books.
Over the past few years, there were a couple of YA stories that have successfully proven their worth and gave me hope that YA isn't something that I should completely ignore in my life.
I did however realize that while I don't read them often, I do have nice little list of potential candidates that I still need to read and that's what I want to share with you guys today.
There are some titles that I purposely excluded from this since there was a high-risk of tomato-throwing action that could have resulted from such revelations (i.e. something that rhymes with Barry Botter?), but hopefully the ones on this list won't lead to that. 🤣
Without further ado, let's see how behind I am on all the hype!
P.S. You can click on the titles to be redirected to their Goodreads page!
I thoroughly loved Six of Crows (check out my review by clicking here), but I have yet to read the finale to this duology. I've heard things about this finale that makes me go "eurgh" and actually leave Six of Crows as a stand-alone success, but then there's all these awesome folks telling me how great it was. I think I should give this a try and find out for myself. It'll also be pretty on my shelf alongside my signed hardcover edition of Six of Crows—I had to mention that, I don't know how else I could ever show that off! 🤣
---
I  really enjoyed the originality of Illuminael, especially its visual format, but I have yet to read Gemina. And with Obsidio around the corner, I think it's a good time to soon find myself a copy of both of these sequels!
---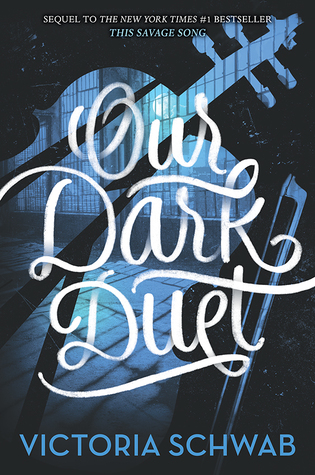 I absolutely loved This Savage Song (check out my review by clicking here) and it was my first experience with the author's writing. She has an amazing writing skill and I don't know why I didn't join the hype for this duology finale. I did read about some mixed feelings regarding this from trusted sources, but I think if I check this out when the hype is low, my level of open-mindedness will probably far bigger, hence enjoying it more!
---

I have only heard great things about this series, and just the excitement of fans when the trilogy was expanded made me even more curious about the greatness of this sci-fi.
---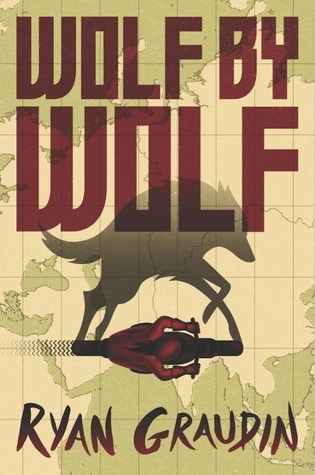 I was actually pretty intrigued by this one before it was even released because of the blurb. It just screams alternate-history-done-right and based on what I've heard from a bunch of you, it really is quite a ride!
---
Honestly, I could have also put any of his other YA titles too (The Rithmatist, for example) because it's Brandon Sanderson and he undoubtedly got my attention ever since I read The Way of Kings (check out my review here). His world-building is everything and I probably will go through this one at some point in my life.
---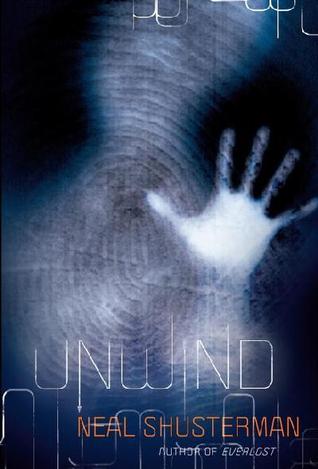 This is the first book I discovered from him and still really want to give it a shot. Nowadays Neal Schusterman is mostly being known for Scythe and its sequel Thunderhead, and probably for great reasons too. I totally would love to see what kind of ideas the man has to offer.
---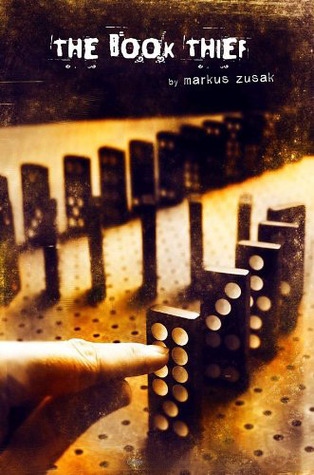 I know my co-blogger raved a lot about this book a couple of years ago and having seen the movie first (I know.. Crazy.), I told myself that I need to find out what the book has to offer.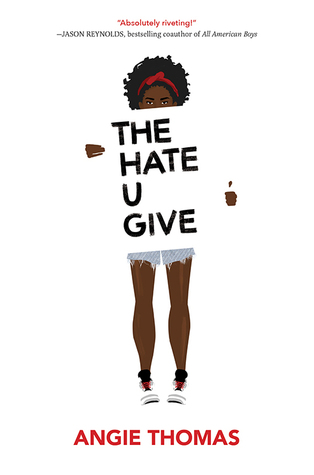 I mean.. Come on. This book's popularity exploded within seconds of its release; sort of like how Black Panther (2018) is doing right now! Timely and highly relevant, I think this is one of those books that everyone has to check out at some point in their lives. It's like mandatory reading that you WANT to read.
---
This is a classic and I wanted to exclude it of the list at first, but I feel like it's also something that might be worth checking out for a lot of you too, especially if you're looking for a sci-fi story after having been initiated to the genre by books like Illuminae nowadays.
---
As I look back at this list, I realize that this might actually also turn out to be a post filled with recommendations since I'm almost 99% sure that I'll end up enjoying all of these when I get the chance to read them.
I also think that by the time I read 33% of this list, a couple of years will have gone by and another 3-4 must-read YA novels will be added to this. 🤣 I also don't own a copy of any of these right now, so that's not going to help me solve things up… Talk about bookworm problems! 🤣
Now that I'm done rambling on about all the things I haven't accomplished, I want to hear your side of the story!
Have you read any of these?
Do you have any of these on your TBR?
Am I insane for not having already read all of these? 😀
UNTIL NEXT TIME,